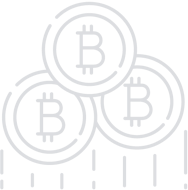 AvaGo - Broadcast Management and Operator Actions
AvaGo is the first decentralized platform for management of broadcasts and actions of avatars anywhere in the world. Already, 100 sponsors supported the project, and over 100,000 users are waiting for its release.
Basics
| | |
| --- | --- |
| Platform | Ethereum |
| Type | ERC20 |
| Accepting | BTC, ETH |
| Circulating Supply | 51% |
| KYC | KYC |
| Restricted Areas | N/A |
| Homepage | Website URL |
| White Paper | View/Download |
Bonus
Pre-Sale 30 day - 0.00017 ETH
About
The AvaGo platform allows users to provide virtually any service to anyone from anywhere and become a broadcaster and earn money to represent valuable content in various business models (Pay Per Act, Pay Per View, Pay Per Minute, In-Stream Payments).
AvaGo will become a leader in the market of live consulting platforms, where the client will always find a group of specialists and valuable content to provide easy access to their knowledge. The platform will create a vast ecosystem and allows the sale of services through live broadcasts, posting content, and selling to a broad audience at agreed prices.
AvaGo is a project that combines three markets into one product; live broadcasts (1: many), live services (1: 1, 1: 8), transcoding, and relay nodes. A blockchain is used to manage transactions and calculations (tokens), and the platform facilitates real-time exchange, trading, and transactions .
Live Services  The market gives service providers the ability to sell their services to anyone who needs them. It allows them to schedule live broadcasts, broadcast in HD in real time, chat, and run special programs. Monetization will be facilitated by a convenient billing system and AVA tokens.
Live Broadcasts This will allow service providers to deliver live broadcasts to an unlimited number of viewers, invoicing via a per minute, pay-per-view, or pay per action model.
Transcoding and Relay Node Thanks to the decentralized market for transcoding services and relay nodes, all network users have the opportunity to earn using their processing power for retransmission and transcoding operations.
The AvaGo transaction protocol, introduced into streams, opens the possibility to make transactions when transmitting video streams. Network nodes perform real useful work instead of useless calculations, as it usually does in standard proof of work (POW) blockchains.
Team
View All