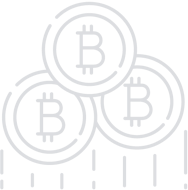 Cointorox - Your Digital Piggy-Bank
Cointorox is a digital piggy-bank allowing users to easily jump into the world of cryptocurrencies. Whenever a user purchases the 'Savings Packages' on a monthly basis or as a one-off payment, their savings are automatically converted and stored as cryptocurrencies. Users can request to withdraw their savings in USD or coins (exported as wallet private keys).
Basics
| | |
| --- | --- |
| Platform | Ethereum |
| Type | ERC20 |
| Accepting | ETH |
| Circulating Supply | 70% |
| KYC | N/A |
| Restricted Areas | N/A |
| Homepage | Website URL |
| White Paper | View/Download |
About
Lock-in Feature: Users can lock their funds for a period of 30 days by purchasing the lock-in feature with OROX. This feature is used to prevent users from breaking their own savings and to further protect their accounts from potential thefts.
Insurance Feature: Users can activate the insurance feature with OROX. This feature lasts for 30 days upon activation and can be re-activated at any time. By activating Insurance, a user's initially saved USD amounts are always guaranteed during a fiat withdrawal. This means no matter how low the user's coin portfolio values are at time of fiat withdrawal, the user will get back the exact amounts saved in USD when he/she decides to 'sell all & withdraw USD'.
Sell All & Withdraw USD: Users can simply sell all of his/her coin holdings and withdraw savings in USD. When a user sells all of his/her coin holdings, they are converted at the exact market price(s) at time of conversion – no hidden fees guaranteed. USD withdrawals can be made via Bank Transfer or PayPal and the fees are 3%. Please note that OROX cannot be converted & withdrawn in USD. OROX must be converted/exchanged with other users via the in-app exchange available on the dashboard.
Withdraw Coins: Users can withdraw their coin holdings at any time they wish to do so. Withdrawal fees for coins are 1.5% + Standard TX Fees.
Team