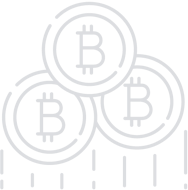 Corl - A Modern Investment Option
Corl Financial Technologies Inc. (Corl) is launching the Corl Token (CORL). CORL is the world's first token to represent equity ownership in a company that provides revenue-sharing financing to high-potential early-revenue companies. Unlike traditional tokens on the market, CORL is based on a profit-sharing model, whereby investors receive quarterly dividends in the form of Ether (ETH), based on future earnings of Corl.
Basics
| | |
| --- | --- |
| Platform | Ethereum |
| Type | ERC20 |
| Accepting | ETH, USD |
| Circulating Supply | 39% |
| KYC | N/A |
| Restricted Areas | N/A |
| Homepage | Website URL |
| White Paper | View/Download |
About
Corl Financial Technologies Inc. aims to empower entrepreneurs and investors through the use of technology and innovative funding strategies based on revenue. By bringing underutilized and innovative investment structures to the market, Corl provides founder-friendly growth capital to help entrepreneurs and investors reach their strategic and financial objectives.
Entrepreneurs should have access to the capital they need to successfully grow their company at their own pace, on their own terms. Corl provides this through what they call, Capital-as-a-Service (CaaS). When the interests of entrepreneurs and investors are aligned, that is when true growth begins.
Since inception, the Corl has garnered the attention of high-profile news outlets, blogs, and in 2017, was described as one of the hottest and most promising financial technology companies in Canada by Techvibes. Corl is managed by an experienced team with backgrounds in technology, finance, regulations, and domain expertise in blockchain, lending, risk, and investment management.
Team