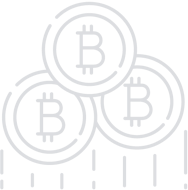 Enosi - Open Source, Community-Owned Energy
Enosi is a network. It is powered by distributed ledgers and brings together all energy market participants to minimize the cost of power and maximize transparency and consumer choice.
Basics
| | |
| --- | --- |
| Platform | N/A |
| Type | N/A |
| Accepting | Others |
| Circulating Supply | N/A |
| KYC | N/A |
| Restricted Areas | N/A |
| Homepage | Website URL |
| White Paper | View/Download |
About
Enosi Foundation (Enosi) aims to innovate and disrupt the energy market by making available an open source technology platform (the Enosi Platform) that will free participants in retail markets from operating under existing uncompetitive models, to adopt a decentralized model where electricity is increasingly generated in a distributed manner close to the point of consumption, such as, in the case of solar energy, on the rooftop of homes and businesses.
The Enosi Platform will allow small retailers to benefit from economies of scale and shared risk, automate energy transactions and offer households and businesses the opportunity to trade excess power within their communities.
It is critical that we first level the playing field for participants in electricity markets, then facilitate choice and innovation in the bundling and trading of distributed energy.
Team