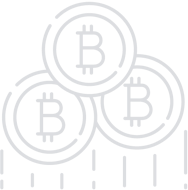 Lightstreams - The Blockchain for Speed and Privacy
The award-winning decentralized network for fast, privacy-enabled blockchain applications. With secure private file sharing, Lightstreams is the best alternative to Ethereum & EOS available today.
Basics
| | |
| --- | --- |
| Platform | Ethereum |
| Type | ERC20 |
| Accepting | ETH |
| Circulating Supply | 55% |
| KYC | N/A |
| Restricted Areas | N/A |
| Homepage | Website URL |
| White Paper | View/Download |
About
Ethereum-based blockchain protocol that specialises in supporting Decentralised Applications (DApps) that require high speed and privacy for sharing content. The protocol is designed to be an open ecosystem that is version compatible with the main Ethereum protocol such that existing developer tools and libraries can be using with Lightstreams. DApps are a new breed of application that run on a peer-to-peer network in contrast to traditional applications that run on centralised servers. DApps promise to revolutionise almost every industry by removing the reliance on intermediaries to manage interactions between users in a system. In turn, this disruptive technology will unbundle many markets and open the way for new business models that are more efficient, have lower costs and can democratise access to all.
Lightstreams key differential is it solves the problem of blockchain data storage when sharing content between users. Data storage size, speed and privacy are key elements for any DApp to be viable. Current blockchains can only store a limited amount of data and high fees are charged for this service. Lightstreams allows for uncapped data storage with no associated blockchain transaction fees. Current blockchains also have slow transaction speeds which can make the user experience of DApps seem unresponsive in comparison to traditional applications. Lightstreams solves both transaction speeds and data transmission by utilising a fast consensus mechanism and a peer-to-peer file sharing respectively. Finally, current blockchains have next to no privacy. Lightstreams solves this by designing an award-winning file sharing protocol call Permissioned Blocks that bring both privacy and confidentiality to sharing content.
Team
View All