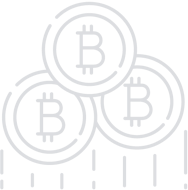 Pigzbe - A Piggy-Wallet Not a Piggy Bank
Pigzbe uses the blockchain to make money transfers within families borderless, safe, and instant. By unlocking the potential of globalized families as micro-financing networks, Pigzbe teaches children about money in the twenty-first century.
Basics
| | |
| --- | --- |
| Platform | Ethereum |
| Type | ERC20 |
| Accepting | ETH |
| Circulating Supply | 25.9% |
| KYC | N/A |
| Restricted Areas | N/A |
| Homepage | Website URL |
| White Paper | View/Download |
Bonus
Private presale #1 - 50%
Private resale #2 - 25%
About
Pigzbe's goal is to help children and their families learn the principles of twenty-first-century finance through cryptocurrency savings and hands-on play.
Finding ways to introduce the essential skills of earning, saving, and managing money principles at a young age is crucial to forming good habits.
Pigzbe is a part physical and part digital piggy-wallet for children aged six and up, powered by Wollo, your child's first cryptocurrency. Think of Pigzbe as a friendly, tangible financial assistant that will teach children the principles of modern money in an exciting and safe system that harnesses children's natural drive to learn through self-correcting, practical experimentation.
Wollo is Pigzbe's native token, and when used with the Pigzbe digital wallet and physical device, provides a practical, age-appropriate learning experience for children, while enabling families to come together as microfinancing networks.
Pigzbe combines the latest in connected technology, tangible interface design, and blockchain technology to reach an underbanked generation of children and families by ushering in a new piggy-banking paradigm powered by their children's first cryptocurrency and hardware wallet the piggy-wallet!
Team
View All