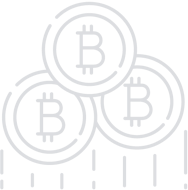 cte - The world's first decentralized recruitment protocol based on social network.
CTEChain (Career Trust Ecosystem Chain) rebuilds traditional hiring practices and is committed to creating a new hiring style that "Everyone is a Headhunter." CTEChain subverts all recruitment platforms and human resource companies worldwide and provides a solid infrastructure for the HR industry. Its openness, ultra-high TPS, privacy protection, scalable and secure blockchain, and the adoption of many advanced innovations provide unlimited opportunities for the HR industry to serve its customers.
Basics
About
Solutions to the industry pain point
CTEChain project is based on blockchain data transactions and data services, providing you with a clearer, more accurate all-around user portraits.
Occupational Combined Data Structure (OCDS) fraud control mechanism
Provide cross-certification and fraud warning mechanism Establish a complaint mechanism and broadcast to the whole network. To ensure that OCDS (Occupational combined data structure) is valid. OCDS recovery verification mechanism.
Personal privacy protection
Privacy OCDS transactions must be authorized by themselves. Protect personal privacy and check the authenticity of OCDS Ensuring the legitimacy of OCDS.
Data copyright authentication mechanism
Each OCDS has a unique data copyright. We make sure that the every producer has the only right of copyright and perpetual profit. OCDS piracy early warning mechanism.
Team
View All
Christopher
Singapore's senior blockchain industry expert
Jonathan
Internationally renowned investor
HongBo Xu
Associate Researcher of Institute Of Computing Technology
Vivian
founder of viviyoo.com
Li Zhang
Chairman of HongKong Shangya Exchange
MingYue Ren
Founder of MCC.TOP