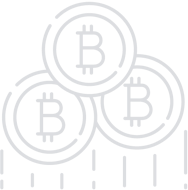 ACA Network - Blockchain Ad Network System
ACA Network will utilize blockchain technology to build a next-generation online advertising platform that facilitates a fair and transparent marketplace for all stakeholders.
Basics
| | |
| --- | --- |
| Platform | Ethereum |
| Type | ERC20 |
| Accepting | ETH |
| Circulating Supply | 50% |
| KYC | N/A |
| Restricted Areas | N/A |
| Homepage | Website URL |
| White Paper | View/Download |
About
The ACA Network is using blockchain technology to create a next-generation online ad serving platform. The goal is to make all online ad trafficking transparent and fair, maximizing the interests of both advertisers and advertising media.
In recent years, the global online advertising market has seen an annualized average growth rate of 20%. In 2018 it is forecast to exceed 281B USD and is expected to continue growing.

 However, the online advertising sector faces challenges for both advertisers and media operators.
Advertisers face the serious issue of ad fraud. Ad fraud is when mechanical means such as "bots" are used to make it appear as though ads have been served, causing advertisers to waste unnecessary expenses on non-existent ads. Losses owing to ad fraud are estimated to reach 19B USD in 2018. This represents a waste of 7% of all funds going into the online ad market.
For advertising media, the intermediary margins charged by ad agencies that are parties to online ad deals are exploitative and borderline fraudulent. This is because online ad agencies are allowed to freely adjust, at their discretion, the unit price (CPC/CPI) of an ad served. It would be no exaggeration to say that media outlets today are entirely at the mercy of online ad agencies.
The online ad market is quite opaque. By employing blockchain technology, the ACA Network resolves these issues. It will be an online ad trading platform that benefits both advertisers and advertising media. Blockchain technology will enable fully transparent trading of online ads, disrupting the online ad space.
Since its founding in Japan in 2010, the ACA Network has produced a range of media apps for the mobile segment. These have exceeded 500M impressions monthly, and have secured ACA a position as a significant advertising outlet catering to media apps.
Drawing on their expertise and knowledge of the Japanese online ad industry, a network of contacts, and understanding of the market, ACA is launching disruptive services in the online ad market, starting in Japan and then moving onto the global stage.
The Japanese online ad market is the third largest in the world. Based in this large market, ACA is pivoting to transform the online ad sector worldwide.
Team
View All