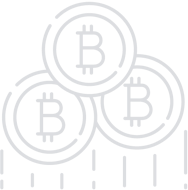 Acebusters - Poker platform on the Ethereum blockchain
Acebusters is a decentralized poker platform made by obsessive poker and cryptography fans. We strive to create Acebusters as a decentralized application (Dapp) which will offer the service of dealing cards and settling bets. The open and borderless nature of blockchain will allow players from all over the world to connect and create the largest poker liquidity pool seen to date. Through the use of multi-party state channels, a technology we developed to minimize the cost of interaction with the Ethereum blockchain, we have pioneered real-time cash games on the Ethereum blockchain. Our next step will be to launch games for real-value tokens on the Ethereum blockchain. We will kick off the launch with a crowdsale attracting sufficient financing to complete our development roadmap and fully decentralize the operations of the Dapp.
Basics
| | |
| --- | --- |
| Platform | Ethereum |
| Type | N/A |
| Accepting | ETH |
| Circulating Supply | N/A |
| KYC | N/A |
| Restricted Areas | N/A |
| Homepage | Website URL |
| White Paper | View/Download |
Bonus
About
Poker is perfect for Ethereum. The market, because it was hit by scams and scandles, offers a huge opportunity to actually apply blockchain technology to fix a broken system. Add to that an ethusiastic team of innovators from both the blockchain and the poker world, who really want to make this happen, come and join us!
SECURITY OF FUNDS
Through your wallet you are in control of your bankroll at any time. No banking counterparty.
FAIR GAMES
At Acebusters we are developing a cryptographic peer-to-peer protocol called Mental Poker. It ensures that the shuffle is fair and nobody can peek at your cards! 100% verifiable by anyone.
AUTONOMOUS ECONOMY
Established online poker platforms create profits in ways that destroy trust with players. Acebusters is a jointly owned and autonomous controlled poker economy run by its players for its players.
BECOME AN AFFILIATE
Anyone can become an affiliate instantly. Earn up to 100% of rakeback for the players you bring to the platform and keep track of your earnings.
TRUSTLESS STAKING
Smart contracts can act as escrows and are independent by definition. They can be set up for any kind of staking or sidebet scenario.
PRIVACY
As in other blockchain applications, there is no personal information shared. Your wallet is a pseudonymous identifier.
Team
View All
Johann Barbie
Blockchain Geek
Alex Lunyov
Platform Engineer
Michael Kroener
Marketing Analyst
Victor Mateleshka
QA Engineer
Mayank Kumar
Smart Contract Engineer
Helge Wieding
Poker Enthusiast