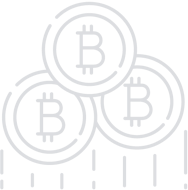 AERGO - Blockchain Fuel for Autonomous Business
AERGO is creating a new blockchain protocol, with advanced and easy to use developer tools and a state of the art dApp orchestration and deployment framework. It will include a SQL-based smart contract platform as well as advanced features, such a distributed version and concurrency control.
Basics
| | |
| --- | --- |
| Platform | N/A |
| Type | N/A |
| Accepting | Others |
| Circulating Supply | 30% |
| KYC | N/A |
| Restricted Areas | N/A |
| Homepage | Website URL |
| White Paper | View/Download |
About
Aergo is a proposed new blockchain protocol for powering both public and private blockchain deployments. Based on Blocko Inc's (Blocko) experience in providing large-scale, production level private blockchain to recognized enterprise customers, AERGO intends to be purpose-built to enable enterprise architectures based on blockchain by incorporating both new, innovative and established technical approaches to build scalable distributed database systems.
AERGO is being built for developers,​ for businesses ​and the IT suppliers that enable them. AERGO's platform seeks to enable enterprises and developers to quickly design, build, and deploy their blockchain applications within the cloud. The platform aims to offer the possibility for creators to tailor their blockchain and apps to their needs, by allowing them to run across either a public or private network.
Taking into account the differing characteristics of private and public blockchain implementations present, the choice between the two aims to give enterprises and developers the flexibility they desire when designing a purpose-specific application. Hosting everything across a secure cloud-based distributed network, AERGO also aims to alleviate businesses from significant overheads through the elimination of needing to establish physical infrastructure themselves to run blockchain protocols and applications.
AERGO's core technology is based on COINSTACK from Blocko Inc. ("Blocko"), a leading two blockchain technology and enterprise IT integration-services company with operations in the UK, South Korea, and Hong Kong. COINSTACK-based blockchain systems have already been deployed to 25 million users in over twenty in-production systems.
Blocko is now preparing and developing some of the core key technologies for AERGO. It proposes to provide comprehensive IT integration and support services for clients who wish to deploy and maintain new products and business services based on AERGO. Proposed new technologies include a super-fast and efficient blockchain protocol; a new powerful SQL smart contract engine; advanced IT integration APIs; and easy to use developer tools. These are intended to be supported by a dApp orchestration and deployment framework to allow developers and businesses to install, manage, and use these applications.
AERGO aims to advance enterprise blockchain, by opening up a new era of mass market usage of the blockchain.
Team
View All