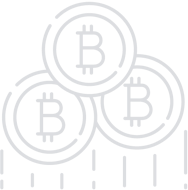 aeternity - Scalable smart contracts interfacing with real wor
æternity is a scalable blockchain platform that enables high bandwidth transacting, purely-functional smart contracts, and decentralized oracles.
Basics
| | |
| --- | --- |
| Platform | Ethereum |
| Type | N/A |
| Accepting | ETH, BTC |
| Circulating Supply | N/A |
| KYC | N/A |
| Restricted Areas | N/A |
| Homepage | Website URL |
| White Paper | View/Download |
About
lightning smart contracts on a global scale
Hello IoT, IoV, FinTech, Video Gaming, The Unbanked, Trustless Exchanges, and instant Micropayments!
We believe in relentless evolution of systems and societies. æternity will push the boundaries of innovation and make blockchain technology ready for mass adoption.
Why is æternity so innovative?
State Channels
Smart contracts exist only inside off chain state channels. Just in case of disagreement the smart contract code gets enforced by the æternity blockchain.
Decentralized Oracles
An oracle machine connects public real world data with smart contracts. Oracles are categorically more powerful than Turing-complete computational models.
Consensus
Consensus is achieved via a novel hybrid Proof-of-Work (PoW) and Proof-of-Stake (PoS) algorithm.
Unique Governance
æternity implements a form of futarchy, where miners vote and value-holders bet to make decisions together.
Privacy
For many business applications it's crucial to have their transactions not recorded in public. Smart contracts touch the blockchain only in case of disagreement, acting like a self-arbitrating crypto court.
Security
State-of-the-art cryptographic datastructures and unparalleled decentralization provide efficiency and eliminate every single-point-of-failure.
Low cost
Via leveraging state channels the default way to run smart contracts, æternity becomes the most efficient Turing-complete blockchain and thus enables new forms of monetization via it's low cost transactions.
Team
View All