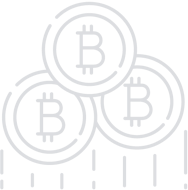 Aleph Zero - Efficient Atomic Broadcast in Asynchronous Networks with Byzantine Nodes
With its flexible application abilities, it can operate as a public ledger and as a private instance connected to the public ledger. This allows enterprises to build decentralized projects that are beneficial to their operations, and innovative. The Aleph Zero team also provides consultations and team extension services to help build the infrastructure and new decentralized solutions.
Basics
| | |
| --- | --- |
| Platform | Separate Blockchain |
| Type | Aleph Zero, infrastructure token |
| Accepting | Others |
| Circulating Supply | N/A |
| KYC | N/A |
| Restricted Areas | N/A |
| Homepage | Website URL |
| White Paper | View/Download |
About
The Aleph Zero protocol is easy to interface with and transparent, allowing businesses' solutions to be more efficient, powerful, and trustless. Our protocol is backed by a novel scientific paper that presents years of research from experts in the fields of cryptography, mathematics, and other disciplines, culminating in the creation of a thorough solution to the problem of how to transmit data and value across networks with high throughput and quick confirmation in a decentralized manner. The scientific paper allows Aleph Zero to be fully verified as valid by trained experts in the domain of mathematics and cryptography.
Team
View All
Matthew Niemerg
Co-Founder, CEO
Johan Bratt
Co-Founder, CIO
Adam Gagol
Co-Founder, CTO
Antoni Zolciak
Co-Founder, COO
Michal Swietek
Co-Founder, CPO
Birk Thisted
Co-Founder, Business Designer