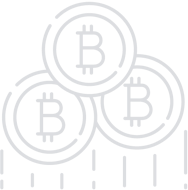 Amazonians Green Coin - Social Environmental Innovation
At EBCF we use blockchain technology to support Amazon Rainforest conservation, its biodiversity protection, the sustainable development of traditional local communities and reduce CO2 emissions, within the new tokenized economy.
Basics
| | |
| --- | --- |
| Platform | Ethereum |
| Type | ERC-1592 |
| Accepting | USD, CHF, GBP, EUR, ETH, BTC |
| Circulating Supply | 71% |
| KYC | N/A |
| Restricted Areas | N/A |
| Homepage | Website URL |
| White Paper | View/Download |
About
EBCF is a social enterprise driven by a social-environmental mission to promote: (i) Rainforest Conservation; (ii) Biodiversity Protection, (iii) Sustainable Development of Local Communities and; (iv) CO2 emissions reduction. As a result, we fight actively against deforestation, poverty, global warming and climate change.
EBCF's economic mission is to develop a variety of eco services and business-related activities to finance its social-environmental mission, based on 7 (seven) different revenue streams:
Sustainable Harvesting of Timber-Free Amazonian Products (fruits, seeds, extracts, oils, essences, fragrances, powders, etc.)
Carbon Credits
Corporate Social Responsibility
Individual Social Responsibility
Ecotourism (Eco-Resort)
Scientific Research (R&D)
Technology Development.
At EBCF, we understand that the private sector and individuals have to be part of the solution against deforestation, poverty and global warming.
We aim to provide a platform where there will be the opportunity for the global community to participate side by side with us in our mission.
We see a world where sustainable values are the currency rather than just a by-product of financial donations and profit-driven strategies.
Team