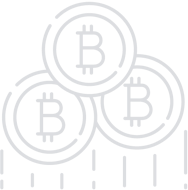 Ardor - the first scalable Blockchain-as-a-Service Platform for Business
Ardor is a blockchain-as-a-service-platform that evolved from the time-tested Nxt blockchain. It is currently successfully running on a testnet and will be launched in Q4 2017. The unique parent-child chain architecture of Ardor, with a single security chain and multiple transactional chains, enables three fundamental advantages - reducing blockchain bloat, providing multiple transactional tokens, and hosting ready-to-use interconnected blockchains.
Basics
| | |
| --- | --- |
| Platform | N/A |
| Type | N/A |
| Accepting | Others |
| Circulating Supply | N/A |
| KYC | N/A |
| Restricted Areas | N/A |
| Homepage | Website URL |
| White Paper | View/Download |
About
Advanced Architecture
The unique parent child chain architecture of the Ardor Platform allow companies to build their products and services using child chains while relying on the security provided by the parent chain.
Energy Efficient
The Ardor Platform uses the Proof-of-Stake consensus algorithm which eliminates mining competition, therefore nodes can use low energy and economical hardware.
Blockchain Bloat
Child chain transactions can be removed from the blockchain once they are confirmed, to keep the actual blockchain lightweight and efficient.
Reliable & Maintainable Product
Ardor is built on top of NXT's four years of production experience, and is developed in Java the most popular development language for commercial applications.
Proof-of-Stake
Ardor uses the first and the most secure PoS algorithm. It was first implemented in NXT and updated over time to become the only pure PoS in the blockchain space.
Multi-Chain
A Parent-Child Chain architecture where dApps can have a unique child chain inside a global blockchain ecosystem secured by the parent chain, Ardor.
Java Smart Contracts
Ardor has redefined the concept of Smart Contracts by introducing LightWeight Contracts – stateless, secure and extremely flexible smart contracts written in Java.
Scalable
The previous features and others in development like Data Pruning, Subnet Networks and Zero-Knowledge Proofs all contribute to Ardor Blockchain Scalability.
DECENTRALIZED VOTING
Decentralized Voting allows polls to be created with up to 100 options for voters to choose from and the ability to require more than one option be chosen. Votes can be weighted or restricted according to the amount of their balances. Alternative Voting systems are also possible where users can rank preferences with options provided.
ACCOUNT CONTROL
Ardor accounts can be augmented with properties and approval modals that make setting up a Multi-Sig wallet simple and very quick. These properties can represent account specific characteristics that dApps use to ensure that only accounts with some property can access their services.
DECENTRALIZED MARKET PLACE
A Decentralized Market Place allows users to list items and purchase them. Auctions are natively supported, and users can post bids for an item.
DECENTRALIZED DATA CLOUD
Decentralized Cloud storage allows users to upload small files, such as small images and plain text files, into the blockchain itself. They can be accessed by anyone else. For private data, it is recommended to encrypt the file before uploading it.
LIGHTWEIGHT SMART CONTRACTS ARE AT THE INTERSECTION OF BUSINESS AND BLOCKCHAIN TECHNOLOGY.
Lightweight Smart Contracts 2.0 are deployed on the Ignis blockchain of the Ardor Platform and solve serious shortcomings and vulnerabilities of the common smart contracts that popular blockchains are still trying to fix.
This means Smart Contracts on Ignis are ready for your business or digital application (dApp) now. Combined with more than 12 transactional features built into the blockchain and more than 250 APIs available, Lightweight Smart Contracts 2.0 substantiate the reputation of Ardor Platform as a true Blockchain-as-a-Service.
You don't need to learn a new programming language to get started. Lightweight Smart Contracts 2.0 are written in the very popular Java language. If you are familiar with smart contracts and ready to get started, find the technical information you need on the Ardor Learning Hub.