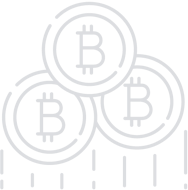 AvailCom - Rent Property of Keyless Access
AvailCom is a platform that will speed up the search and leasing of any property, whether it is an apartment or a car, and also will eliminate a lot of client's intermediate actions.
Basics
| | |
| --- | --- |
| Platform | Ethereum |
| Type | ERC20 |
| Accepting | BTC, ETH, BCH, LTC, DASH |
| Circulating Supply | 53% |
| KYC | N/A |
| Restricted Areas | N/A |
| Homepage | Website URL |
| White Paper | View/Download |
Bonus
Pre-ICO stage 1 - 0.015
Pre-ICO stage 2 - 0.0195
About
AvailCom is a platform that will speed up the search and leasing of any property, whether it is an apartment or a car, with the help of keyless access.
The rental market turnover is around $200 bln per year, but the ways of renting property have remained essentially unchanged for decades. Renters are not sure about the quality of the property and are afraid of problems with deposit refunds. Owners worry about the safety of their properties and receiving payment on time.
The AvailCom platform will enable negotiating and renting property directly from the owner without bureaucratic delays thanks to the newly created eco-environment. The owner, in turn, will be confident in protecting their property.
Renting Property with AvailCom
Using the AvailCom application, you will be able to:
Book accommodation either in advance or rent on the spot.
Open any car you like with a smartphone and leave it in a parking lot within the city limits.
Access housing through AvailCom using a smartphone, without having to meet the owner.
Leave the rented property at any time.
The AVL Token
The AVL-token will be a fundamental component of the project. Asset owners will use it for their participation in the service ecosystem. With the help of a token, you can rent any property which is on the platform without a commission fee, and registration of additional paid services. AVL-token will be paid to reward users for posting reviews.
The creation process of an AvailCom token is organized with the help of smart contracts which work on Ethereum ERC-20 standard.
The issue of tokens during Private Sale, pre-ICO and DAICO will be carried out automatically through the smart contract immediately after the payment.
Token holders get an income of 20% of the company's profit.
Payment procedure: at the end of each month with a planned replacement of wallets, 20% of a distributed profit of the exchange, money is transferred to a special wallet, and then the amount is divided between AVL-token holders under smart contract conditions.
Team
View All