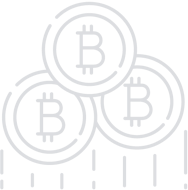 Axel - Building the Distributed Future
The AXEL.Network isn't coming, it's here. It's live. A fully operational Masternode network bringing the future of the distributed web. We've built our Content Distribution Network (CDN) from the ground up using distributed technologies to foster a movement from centralized systems to a decentralized world. It's a network that will change how the internet handles data.
Basics
| | |
| --- | --- |
| Platform | Ethereum |
| Type | ERC20 |
| Accepting | USDT, BTC, ETH, XRP |
| Circulating Supply | N/A |
| KYC | N/A |
| Restricted Areas | N/A |
| Homepage | Website URL |
| White Paper | View/Download |
About
Data is the new gold. It's the new oil. It's the new currency. In the digital economy, data has become one of the greatest drivers of value. The largest companies in the world are powered by data - Apple, Google, Facebook, Amazon, Alibaba, Tencent...the list continues.
But the creators of data have seen their control over their own identities eroded. Sometimes openly, often covertly. Even big companies have been left vulnerable to a lack of transparency on how data is managed by other companies.
Choice and control are compromised for convenience. And many individuals and companies are left to believe that you can only have one or the other.
AXEL has different ideas. We believe control should always remain with the data creator and we're creating the tools to enable everyone to participate in the digital economy. We call it "data custody". In fact, we're redefining how data is handled.
Team
View All
Yoohwan Kim
Chief Information Officer
Jeremy Forsberg
Chief Marketing Officer
Dave Kaplan
VP, General Counsel
Rick Stiles
VP, Product Development