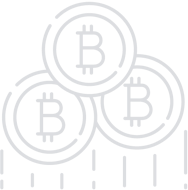 Band Protocol - Data Governance Framework for Web 3.0 Applications
Band Protocol's main functionality is to bridge the gap between decentralized applications and real-world data while also ensure that data is accurate and trustworthy through economic incentives. Band Protocol will initially be built on the Ethereum network, but the protocol itself is not restricted to Ethereum infrastructure. As the protocol gets more widespread adoption, it will support all leading smart contract platforms and power the new generation of decentralized applications.
Basics
| | |
| --- | --- |
| Platform | N/A |
| Type | ERC-20 |
| Accepting | Others |
| Circulating Supply | 12.37% |
| KYC | N/A |
| Restricted Areas | N/A |
| Homepage | Website URL |
| White Paper | View/Download |
About
Bring Blockchain Closer to Mass Adoption
Data availability and reliability in decentralized platforms has restricted adoption since the inception of smart contracts. Band Protocol provides a standard framework for the decentralized management of data, serving as a fundamental query layer for applications that requires access to off-chain information. This eliminates the critical centralizing trust and points of failure that the oracle problem typically introduces to decentralized applications with other designs.
Data Availability
Band Feeds Data On-Chain Right When You Need For high-demand data such as ETH/USD price, the data are updated and kept on-chain on a regular basis. DApps can request and use the data with just one simple function call.
Data Reliability
Band Aggregates Data from Multiple Providers
Band enforces strict requirements before serving each query. Each data point requires more than ⅔ of qualified providers to serve the data, which guarantees high tolerance for collusion.
Aligned Economic Incentives
Dataset Tokens on Bonding Curves Each dataset has its own token for governing how the dataset functions. It incentivizes token holders and data providers to curate high-quality data, which in-turn drives greater security for dApps.
Decentralizing Trust Point
Community Runs Datasets and Grows Together Band provides a decentralized, unstoppable platform for community to curate reliable data. No single identity has authority to bypass governance and take control of the data.
Team