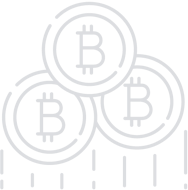 Benepit - Tokenizing The Use of Phone Calls
The first AD platform that tokenizes phone use in the world. It offers network science-based targeted ADs for phone users worldwide.
Basics
| | |
| --- | --- |
| Platform | Ethereum |
| Type | ERC20 |
| Accepting | Others |
| Circulating Supply | 30% |
| KYC | N/A |
| Restricted Areas | N/A |
| Homepage | Website URL |
| White Paper | View/Download |
Bonus
About
Today, there are 7.3 billion mobile subscribers worldwide. It exceeds the 7.2 billion people of the world's population estimated by the US Census Bureau and is growing at 3% per year. The total number of smartphone users is 3.4 billion, which is expected to reach 6.4 billion by 2021. People use their smartphones for an average of three (3) hours a day. Of these, 20% spend time on phone calls and texts.
For decades, a variety of devices have been used to analyze people's behavior. However, none of this provided information is as diverse as the smartphone. We can use phone usage data to keep track of people's locations, communication histories, and behavior patterns. We can also see how many networks take place and disappear. Even we can see through real-time phone usage data that people's behavior and psychology change with time and situation. More importantly, we can see this data and gain important insights about people's behavior and psychology. We can find people who have overlapping areas of activity, or we can get information about shops that people mainly prefer. We want to provide people with new value by linking these insights with "coin rewards," "service recommendations," and "targeted ads." Worldwide, most phone users pay for phone calls, text messages, and data usage, while messenger services companies have innovated their business by rewarding users with free text messages. However, there are no service models that have revolutionized the use of phone calling features yet. So we are working on an innovation in which people get rewarded when they make calls. We plan to realize this innovation through our BenePit service.
Team
View All