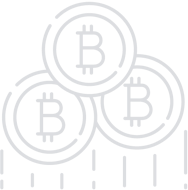 Betmatch - You Can Win Without Betting
Betmatch is a blockchain solution for bookmakers that primarily allows players to bet against each other and the house using cryptocurrencies with trustworthy customer fund depositing, bet execution, and payouts. The second layer of the system is social betting network with original players and project supporters motivation system.
Basics
| | |
| --- | --- |
| Platform | Ethereum |
| Type | ERC-20 |
| Accepting | ETH |
| Circulating Supply | 50% |
| KYC | N/A |
| Restricted Areas | N/A |
| Homepage | Website URL |
| White Paper | View/Download |
About
Betmatch is a blockchain solution for bookmakers that combines the classical business model (executed in a trustworthy paradigm using blockchain technology) with the integrated social structure for the effective development of the community.
Blockchain infrastructure is used to store funds and execution of betting calculations.
Furthermore, it provides the opportunity to combine a trustworthy betting service with a social network. These two business models perfectly complement each other, providing additional customer value and enhancing the overall net effect of the system created. Social interactions related to decision making in betting is the most prominent use case in the industry today.
Often, social interactions have a poor reputation because of deception from bet decision providers and execution without a clear track record and long-run motivation system. The traditional model of the bookmaker service, even with the advantages of cryptocurrency, is weak due to the very competitive market environment and the high cost of user acquisition, which can be solved with the help of the self-organizing system of communities around the brand. Solving both problems (credibility to the bookmaker and reliability of the service, high cost of customer acquisition and, as a consequence, the need for a self-organizing social system) and focused on creation of a reliable technological and social solutions for the new betting market based on cryptocurrencies.
The proposed technical and business solution of Betmatch provides customers with a service of betting on events in a trustless mode to the bookmaker. Deposits, bets execution and withdrawal of funds are made in a decentralized environment (payments in cryptocurrencies and the execution of smart contracts), designed in such a way that they cannot be influenced by the actions of the betting service or third parties. In addition, Betmatch offers an original social solution for players and the betting community. This concept allows each client or the one who supports this project to build their personal business with the formation of cash flows and receive rewards for social activities and interaction with other players within the system.
Team
View All