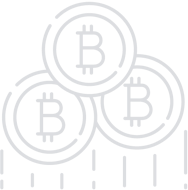 Bitpanda - Tearing Down the Barriers to Personal Finance
Following the IEO, Bitpanda will launch its brand new Exchange targeting professional traders. The Bitpanda Exchange is 100% in-house developed in Vienna and will provide a highly liquid marketplace for crypto-assets. Other digitised asset classes (precious metals etc.) will follow and will be tradable against EUR, BTC and BEST. The architecture of the Exchange is state-ofthe-art, both in terms of the code and the security standards.
Basics
| | |
| --- | --- |
| Platform | Ethereum |
| Type | ERC20 |
| Accepting | Others |
| Circulating Supply | 50% |
| KYC | N/A |
| Restricted Areas | N/A |
| Homepage | Website URL |
| White Paper | View/Download |
About
Our goal is to tear down barriers and make investing in digital assets as easy as ordering a pizza or a taxi. We are rethinking and reinventing investing. We are applying the three key learnings from cryptocurrencies to the traditional world of investing: transferability, availability and divisibility.
Bitpanda will expand its current platform to transition from the leading crypto-asset broker to the leading digital investment platform. Our goal is to offer the same advantages and convenience of investing in cryptocurrencies (no or very short waiting times; 24/7 accessibility; exchangeability between different assets) to several new asset classes. We already launched Bitpanda Metals, with which we are revolutionizing precious metals trading by digitizing physical gold and silver.
Going forward we will leverage blockchain technology so you will be able to invest even small amounts in any asset class, participate in gains and spend fractions buying goods – at any time.
Around the Bitpanda platform, a strong ecosystem will be established. Starting with the Bitpanda Global Exchange, the ecosystem will provide additional value to users by introducing new products and services. The Bitpanda Global Exchange is 100% in-house developed and will provide a highly liquid marketplace for crypto assets starting summer 2019. We aim to bring all digital asset classes to the Bitpanda Global Exchange to enable trading for all of them. The Bitpanda Ecosystem Token (BEST) offers the growing community of around 1 million Bitpanda users* a wide range of rewards and benefits for use on Bitpanda products and services. Bitpanda users holding BEST will enjoy up to 25% fee reduction on Bitpanda transactions, gain access to the Bitpanda Launchpad, which will be available later, and get exclusive access to upcoming features and rewards.