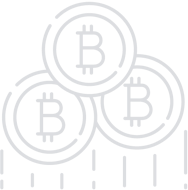 BizShake is committed to improving community life by creating a fully decentralized P2P sharing ecosystem based on NEO blockchain technology, aiming to allow users to monetize their assets in forms of renting and pawning, while substantially reducing intermediary costs. In the P2P Sharing Economy 2.0 paradigm, the blockchain will execute transactions and payments. In this case, the trust that is indispensable during the P2P transaction is provided by the blockchain. BizShake applications will provide users with market access and business logic, for which a minimal fee will be charged.
Basics
| | |
| --- | --- |
| Platform | NEO |
| Type | NEP-5 |
| Accepting | NEO, GAS, ONT, Others |
| Circulating Supply | N/A |
| KYC | KYC & Whitelist |
| Restricted Areas | China |
| Homepage | Website URL |
| White Paper | View/Download |
Bonus
Private Sale (Oct 1 – Oct 14) - 40% (1 NEO = 260 BZS)
Crowd Sale Phase 1 (Oct 15 – Oct 18) - 25% (1 NEO = 230 BZS)
Crowd Sale Phase 2 (Oct 19 – Oct 21) - 15% (1 NEO = 215 BZS) 
Crowd Sale Phase 2 (Oct 22 – Oct 25) - 10% (1 NEO = 200 BZS) 
Crowd Sale Phase 2 (Oct 26 – Oct 31) - None (1 NEO = 185 BZS)
About
BizShake will implement a decentralized dispute system that is based on peer control to realize the full-scale implementation of a complete P2P sharing economy. Users will help other users to judge and settle the disputes. Moreover, the verdict of a single arbiter will undergo peer control from other arbiters.
SmartCertify will adopt an innovative Blockchain concept called "Non-Fungible tokens" and will implement an affiliation program to involve Certifier Users to reduce fake or broken objects of high-value assets. On the other hand, it will allow users to grant the authenticity of the assets they are sharing with the community.
BizShake will implement specific AI algorithm to calculate user's profile, ID and level of credibility, through multitude data from BizShake dAPPs and external sources such as government data, insurance, financial institutions, etc. Such Credibility Level can be shared with other BizShake partner Dapps under users' consensus.
SmartAPI will provide other business owners with the possibility to implement more applications based on BizShake business logic and AI algorithms for their vertical markets, specific asset classes and languages, in order to bring the maximum possible value to the community.
Team
View All