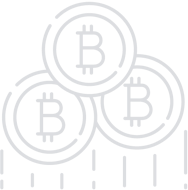 Blue Hill Foundation - Your Tokenized Mining Partner
Blue Hill Foundation is a 24% co-owner of the "Blue Hill Mine", a mining project with concession numbers 14307X & 14308X, forecasted to have one of the largest copper reserves in Asia. The "Blue Hill Mine" is located in Mongolia between the two industrial giants: Russia and China. It is a large-scale mining operation seventy times the size of the Principality of Monaco. Over 8 years of geological planning has gone into the "Blue Hill Mine", with results indicating large volumes of Copper, Nickel, Cobalt, and Gold in a target area of less than 10% of the surface area. Additionally, more resources have been discovered on the remaining 90% of the surface area is currently being explored.
Basics
| | |
| --- | --- |
| Platform | Ethereum |
| Type | ERC20 |
| Accepting | ETH |
| Circulating Supply | 70% |
| KYC | N/A |
| Restricted Areas | N/A |
| Homepage | Website URL |
| White Paper | View/Download |
About
The token holders will benefit from the buyback plan, in which each token will be re-purchased at US$30 dollars via Listing in the Toronto Stock Market. Using an accepted valuation formula of 20% to 30% of the total Blue Hill Mining resources at current market value, BHM token's forecasted retail price is valued at over US$30. The business model behind the Blue Hill Mining ecosystem is built in such a way that the underlying value will continue to grow and increase the price indefinitely. This is done by re-investing the profits generated by the Blue Hill Platform and the sale of Copper, Nickle, Cobalt and Gold to purchase additional similar mines. The profits generated by these additional mines will be used to purchase more mines in the future under the BHM token, making this model scalable. Therefore, the dividends are paid to the token holders in form of increasing the underlying assets of the BHM token (thus increase the value of each BHM token), as well as a token buy program whereby part of the above mentioned profits will be used to re-purchase up to 50% of the BHM tokens that will be burnt.
Team
View All
Oliver Chappell
Financial Analyst
Ansgar Diekmann
Project Engineer
Reiner Mecklenbrauc
Project Engineer