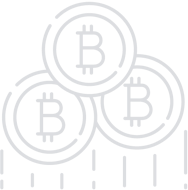 Chainlink - Your smart contracts connected to real-world data, events and payments.
What differentiates ChainLink from other oracle solutions is its ability to operate as a fully decentralized network. This decentralized approach limits the trust in any single party, enabling the tamperproof quality valued in smart contracts to be extended to the end-to-end operation between smart contracts and the APIs they rely on. Making smart contracts externally aware, meaning capable of interacting with off-chain resources, is necessary if they are going to replace the digital agreements in use today
Basics
| | |
| --- | --- |
| Platform | N/A |
| Type | N/A |
| Accepting | Others |
| Circulating Supply | N/A |
| KYC | N/A |
| Restricted Areas | N/A |
| Homepage | Website URL |
| White Paper | View/Download |
About
Give your smart contract provably secure access to data feeds, APIs and payments.
Connect to Any External API
Easily connect smart contracts to the data sources and APIs they need to function.
Send Payments Anywhere
Send Payments from your contract to bank accounts and payment networks.
Connecting your smart contracts to the inputs and outputs it needs.
Building a truly valuable smart contract requires the use of multiple inputs to prove contractual performance, as well as multiple outputs to affect outside systems and/or send payment to complete the smart contract. Chainlink provides your smart contract with the inputs and outputs it needs to reach its full potential.