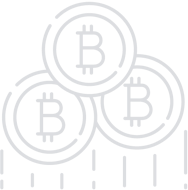 Co-DEX Exchange - Trading Platform of the Future
Co-DEX is a Decentralized trading platform for cryptocurrencies, built on vanguard security infrastructure and using a revolutionary system. Co-DEX is an exchange created by the community, for the community, thus Co-DEX will be the first exchange that will apply a NO FEES policy on transactions, the users being required to cover souly the transaction cost of the miners and/or validators that register the action on the blockchains. Experience direct peer-to-peer trading without the security risk of trusting a third party, thus having complete control of your assets at any time.
Basics
| | |
| --- | --- |
| Platform | Ethereum |
| Type | ERC20 |
| Accepting | ETH, BTC, ATOM |
| Circulating Supply | 40% |
| KYC | N/A |
| Restricted Areas | N/A |
| Homepage | Website URL |
| White Paper | View/Download |
About
We at Co-DEX consider the whole crypto market spectrum as being an expression of the needs, concerns, and wishes of each of the individuals that together encompass the idea of community.
From Co-DEX is risen, and through it, Co-DEX will flourish to become a mirror of all the ideas put forth by the community and its members. Feedback is the keyword, promptitude, openness and problem solving are the main creeds. We here at Co-DEX value each and everyone's input and welcome all comers to help better our services and our platform.
NO FEES, is our strong belief! We are of the community and by the community, we will realize this goal, for the community! Co-DEX will practice NO FEES on top of the necessary gas or transaction costs, that validate the transaction on the blockchains. You will feel part of this project, for Co-DEX will keep you connected by continuously organizing events and airdrops, bounty programs and rewards, for after the IDO's over, the focus will be set on YOU and your experience.
People from all walks of life are invited to get involved as we try out new ideas to benefit the people around us in this crypto world that is our community. Make sure to follow us on our social media, to keep up to date with all the news, and feel free to join the conversation.
Team