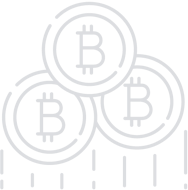 Coinseed - Micro-investment in Cryptocurrency
Coinseed makes it easier for everyone to start investing in cryptocurrencies. A user can simply collect their spare change to invest or he/she can be more active by controlling their portfolio day to day. The Coinseed platform ranks the users' portfolios by their returns. Any user can replicate another user's portfolio with just a click of a button. We rank all users' portfolios by their returns and our users can copy the best performing portfolios from each other. When a Coinseed user converts their current portfolio to another portfolio that they like, there is a 1% fee on the total asset that is being converted. Coinseed will distribute 50% of this revenue to the CSD token holders every month.
Basics
| | |
| --- | --- |
| Platform | Ethereum |
| Type | ERC20 |
| Accepting | ETH, BTC, LTC, Dash |
| Circulating Supply | 35% |
| KYC | N/A |
| Restricted Areas | N/A |
| Homepage | Website URL |
| White Paper | View/Download |
Bonus
First 5 hours - 35%
Next 19 hours - 25%
Next 2 days - 15%
Next 8 days - 10%
Next 9 days - 5%
About
As cryptocurrency prices keep breaking their all-time highs, the general public is ever more interested in investing in cryptocurrencies. Although the early adopters and enthusiasts of cryptocurrency and blockchain technology are enjoying great returns on their investments, most of the general public are still either not sure where to start or reluctant to invest huge sums of money as the cryptocurrency prices are very volatile.
Coinseed aims to solve this problem by providing easy access for the people to make microinvestments in cryptocurrencies. Our users can link their credit card and pick the portfolio of cryptocurrencies that they want to invest in. The rest is on us. We will automatically collect the spare change by rounding up their purchase's amount to the next dollar. Additionally, our users can convert their existing portfolio into a new one. We call this feature "Portfolio Management" and no other cryptocurrency platform has this feature of converting a portfolio into another portfolio. Currently, we have 8 different cryptocurrencies on our platform including: Bitcoin, Ethereum, Bitcoin Cash, Dash, Ripple, Monero, Litecoin and ZCash. We are adding more cryptocurrencies every month.
We recognize that millennials and university students are the most interested in investing in cryptocurrencies and blockchain technology, but they do not know where to start and/or do not have much of a savings to invest it in the first place. This makes them the perfect target market for Coinseed with nearly 92 million millennials representing more than a quarter of the US population. In fact, millennials are the largest generation in US history.
To undertake this ambitious goal of disrupting the micro-investment industry in the US and globally, we have successfully proven the proof of concept with our first version of the Coinseed platform (app available on iOS and Android), and we need the cryptocurrency community's support to accelerate our growth and global expansion. This is a game-changer. Our platform will change how people invest, which in turn further fuels the growth of the cryptocurrency and blockchain industry as a whole. By supporting the Coinseed platform, you can share the profit by purchasing Coinseed's CSD tokens. We will distribute the share of the profit to the CSD token holders every month.
Our Pre-Sale ICO of $1.5 million is set to start on December 20, 2017 with up to 35% bonus. After the round closures, and if it matches our expectations, we will aim for our ICO to start on March 20, 2018, in order to obtain a total of $5 millions of financial leverage which takes our platform to the next stage of fast growth and development.
Team