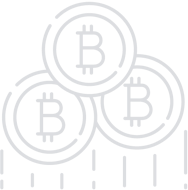 Conjure - An Incentivized, Decentralized Content Platform
Conjure is an incentivized, decentralized content platform that rewards participants for contributing quality content with cryptocurrency. Conjure combines concepts from social media, search, and advertising with cryptocurrency to enable content creators to monetize their content. Conjure's unique architecture, the Depth Engine, takes a fresh approach to content discovery, fostering a creative ecosystem built around individuals and interaction.
Basics
| | |
| --- | --- |
| Platform | NEO |
| Type | NEP-5 |
| Accepting | BTC, ETH, LTC, NEO |
| Circulating Supply | 70% |
| KYC | N/A |
| Restricted Areas | N/A |
| Homepage | Website URL |
| White Paper | View/Download |
About
Conjure seeks to rectify two problems that plague both content creators and consumers across the web: content monetization and content discovery.
MONETIZATION: Content creators are dependent upon ad platforms to monetize their content. Ad platforms are centralized autonomous entities that can change the rules at a moment's notice – often to the detriment of the creator.
DISCOVERY: Traditional content platforms rely on horizontal search engine technology for both content discovery and ad placement. The system acts as a link between users and advertisers, offering users a way to find content and enabling advertisers to place ads on that content. The horizontal model is only able to return a limited number of results based on a keyword entry. This model works well enough when the indexed data is information – when the user knows exactly what he is searching for – but struggles to accommodate creative content and its human component.
MONETIZATION: Conjure will leverage cryptocurrency, specifically the NEO blockchain, to decentralize the monetization process. This will enable content creators and advertisers to take control of their own monetization, rather than depend on a centralized entity to facilitate the process.
DISCOVERY: The Conjure Depth Engine ("Depth Engine") is the software system that will power content discovery throughout the Platform. The Depth Engine is based on Linnaean Taxonomy, which sorts organisms based on characteristics; Conjure will sort content based on community.
Content Monetization:
Conjure leverages cryptocurrency to decentralize the content monetization process, enabling creators and advertisers to enter into monetization agreements at will.
Content Discovery:
By combining aspects of both horizontal and vertical search, Conjure's web of communities, or content verticals, are bound together through taxonomy.
Transparent Open Source Algorithms and Taxonomies for Content Discovery
In the last 30 years alone, we've invented the world wide web, refined it, and put it in our pockets. We live in an era of discovery and innovation unlike any other.
Linnaean Taxonomy has traditionally been used to sort organisms by characteristics, but its methodology is highly adaptive to any set of data. With some adjustments, this framework can be used to enable discovery of user-generated content.
Depth Engine
Conjure's content platform will make use of Linnaean Taxonomy to enable users to discover new content. The software component that performs this organization of content is the Depth Engine.
Conjure Rewards
To incentivize quality content throughout the platform, creators will be rewarded for their content contribution through the Conjure Rewards System. The Rewards System will distribute an amount of CONJURE throughout the platform in fixed intervals to Creators based on their relative contribution – a value based on a formula of views, likes, comments, time, among other factors. The rewards system will be sourced from the Conjure Reserves, as well as from advertising. A small percentage of ad revenue will be directed into the Rewards System, which will be redistributed back to the users of the platform based on their creative contribution.
Conjure Token Functionality
Holders of the Conjure Token will receive profit-sharing payouts sourced from Net Ad Revenue generated on the platform. Half of Net Ad Revenue will be distributed pro rata to CJR holders on a monthly basis. Additionally, CJR can be used in the following ways:
Monetization and Ad Placement
The Token will maintain a digital ledger of advertisement agreements, allowing content creators and advertisers to enter into mutually beneficial monetization agreements.
Advertiser Membership
Advertisers will acquire and/or hold the Token to "buy in" to the Advertising System. The system will consist of a hierarchy of tiers: bronze, silver and gold. Each tier provides graduated privileges and perks to the advertiser within the Advertiser Dashboard.
Community Governance
Direction of the platform is determined by its users. Users who contribute and participate throughout the platform accrue more CJR, resulting in greater influence and voting weight.
Creative Currency
As the Conjure Network grows, it is anticipated that Users will be able to use the Token to purchase merchandise and digital goods, and access premium content from creators.
Quality Content Incentive & Sorting Metric
The Conjure Rewards System will distribute a quantity of Tokens to content/creator(s) in fixed time intervals, according to the quality contributed to the platform. This incentivizes the creation of quality content and serves as an indicator of value for advertisers.
Roadmap
SEPTEMBER 2019
Main STO Begins
Stage I: September 1st
Stage II: September 9th
Sale runs all September
OCTOBER 30TH, 2019
Conjure Alpha
Video, Text, Boards
Monetization Testing
Rewards and Sorting
FALL 2019
Creator Migration
Begin Migrating Content
Refine Taxonomic Community Structure
Build Awareness with Creator Community
FEBRUARY 20TH, 2020
Conjure Beta
Add Audio and Image Formats
Video and Banner Ad Monetization
Optimize Layered Sorting Algorithms
Begin Sponsorship and Merchandise Testing
JUNE 2020
Conjure Launch
Full Content Formats
Full Monetization Options
Full Taxonomic Community Structure
Team
View All