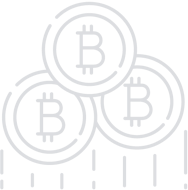 CryoGen - YOUR OPPORTUNITY TO PROLONG LIFE THROUGH THE APPLICATION OF CUTTING-EDGE SCIENCE OF CRYONICS TECHNOLOGY.
The CryoGen project is under the scientific and organizational management of the world - famous cryonics company KrioRus. The CRYO token is a utility token, that gives access to the acquisition of CryoGen services of the CryoStore, which allows you to purchase all available services of the company.
Basics
| | |
| --- | --- |
| Platform | N/A |
| Type | N/A |
| Accepting | Others |
| Circulating Supply | N/A |
| KYC | N/A |
| Restricted Areas | N/A |
| Homepage | Website URL |
| White Paper | View/Download |
Bonus
About
Medicine of the future
CryoGen will contribute to changing medicine forever. We are in the process of creating the technology for reversible cryopreservation of organs and developing cryobanking for transplantation purposes. Over time, our cryobank will store organs and tissues grown from stem cells or created via 3D bioprinting. Cryopreservation will allow medical specialists more time to use advanced techniques for saving millions of lives.
European development
Cryogen will become the undisputed leader in the cryonics industry in Europe and most likely in Eurasia. Switzerland was chosen as the base of the project's global headquarters not by chance: euthanasia is allowed there, and, hence, the highest quality cryonics is possible at the moment. Currently, Europe has a very high demand for cryonics, and even now about 25% of the KrioRus contracts are concluded with customers from Western Europe.
Russian development
Cryogen will strengthen KrioRus's position in Russia with the opening of a new cryocenter in the vicinity of Moscow as well as with the accelerated development of the most affordable and efficient nanocryonics technology. Russian legislation makes it possible to integrate auxiliary services such as DNA preservation, cryobanking of organs, genetic archives, etc.
Next to the stars!
Cryogen has a unique opportunity to become the world's leader in providing space anabiosis services — we can foresee that our technologies soon will be used for long-duration space travel. And the first step in that direction has already been made.
Team
Valeriya Udalova
Co-founder and CEO of the Russian company KrioRus
Sergey Evfratov
Head of Kriorus perfusion lab. Biochemist, a molecular biologist
Yuriy Pichugin
Director of Science. PhD. International experience in cryobiology is 40 years.
Elena Serebryannikova
A financial adviser to the Cryogen project in Switzerland.
Igor Artyukhov
Co-Founder and Development Director of KrioRus
Ustin Kolbin
Director of Communications for Project Cryogen