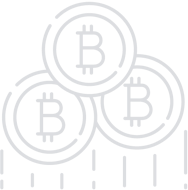 Dapp.com - Discover, Use, Analyze Decentralized Apps in the World's Largest Dapp Store
Dapp.com is an analytics-driven App Store for Decentralized Apps that allows everyone to discover, analyze and use all dapps easily. As a unified entry point for the future of decentralized apps, Dapp.com facilitate the growth of decentralized applications through a range of functions and products. By collecting data on transaction activities and user actions on the blockchain and applying custom algorithms, Dapp.com provides trusted analytics of every dapp in the market. Through the Dapp Store wallet and decentralized Multi-Blockchain Identity Network (MIN), users can access to dapps from all blockchains without repeated account setups and wallet installations for separated blockchains. The cross-chain dapp SDKs will empower dapp development by enabling extension and migration of dapps to different blockchains based on their business needs. Decentralization technology offers unlimited possibilities for changing the world in which we live, and Dapp.com turns these possibilities into reality.
Basics
| | |
| --- | --- |
| Platform | Ethereum |
| Type | ERC20 |
| Accepting | BTC, ETH, USD |
| Circulating Supply | 15% |
| KYC | N/A |
| Restricted Areas | N/A |
| Homepage | Website URL |
| White Paper | View/Download |
Bonus
About
Dapp.com is building a data-driven blockchain application ecosystem that allows users to discover and use all decentralized apps without barriers. With a decentralized Multi-chain Identity Network (MIN) and our Dapp Store, users don't have to install any wallets or own digital assets in order to use dapps. By collecting data on user behavior and transaction activities on the blockchain and applying custom algorithms, we will provide users with trusted insights into the dapp market.
Dapp.com's vision will be realized by developing the following core products and tools:
Dapp Store Wallet
The Dapp.com Store Wallet is a tool that leads users to the decentralized world by removing barriers: it allows users to use any dapps without having to install any tools. Wallet accounts from different blockchains are set up and managed by the master Dapp.com account for every user. Users will only need to transfer tokens to the Dapp Store Wallet to start using all dapps immediately. The Dapp Store Wallet will also support on-chain token swap and cross-chain token exchange in the near future. Our desktop and mobile products will allow users to use dapps anywhere, anytime. The Dapp Store Wallet is also very developer-friendly. Only one line of code needs to be replaced for a dapp to support the Dapp Store Wallet - and it is compatible with every existing wallet on the market.
Multi-Blockchain Identity Network (MIN)
Dapp.com is committed to being the gateway to the decentralized world. The Multi-chain Identity Network will play a key role in removing the barriers to using dapps for everyone - by creating and managing wallets from multiple blockchains with just one click.
We are able to map a single-set mnemonic phrase to different private keys from different wallets by integrating the functions of private key generation, wallet creation and faucets into one button, utilizing BIP39 protocol. Users will be able to manage multiple customized wallet accounts without any cost, using one single account. This will create free and instant access to decentralized apps for our users.
Market Intelligence
Every day, our data center processes huge amounts of data from seven blockchains simultaneously and in real time - and showcase the results to our users. Dapp.com will provide a full analysis of the whole market for everyone to visualize the crypto world in multiple dimensions.
Dapp Analytics
Our Dapp Analytics Tool will empower developers to understand and measure the performance of their decentralized apps by providing unique data insights including customer behavior and trends that can't be found anywhere else. Developers can leverage this dapp data from across the whole blockchain space to understand user acquisition, activation and retention. These functions will be associated with their Dapp.com developer account without any technical integration.
Cross-Chain Dapp SDK
Currently, if developers want to build dapps on different blockchains, they have to learn and use different toolkits for each. Usually, from the planning stage, developers will have to choose one blockchain, which puts huge limitations on the scalability of the app in the future. We will change this:
giving developers the easy ability to extend their deployed dapps to multiple blockchains, or migrate them to certain Dapp.com supported blockchains, based on their business needs.
The Cross-Chain Dapp SDK is a multi-blockchain development toolkit that enables cross-blockchain dapp development. We offer tools to enable dapp accessibility on all kinds of browsers. For already-built dapps, developers can integrate the SDK without changing any of their original business logic code. The wallet account system uses the AES symmetric encryption algorithm to ensure the privacy and security of account information. The payment management function will allow developers to customize token contracts for payment and provide specific APIs that make it easy for developers to use any tokens in their dapps.
At the same time, we will evaluate the opportunity for cross-chain asset deployment and exchanges according to market needs - and consider whether Dapp.com will fulfill this demand by utilizing the Cosmos SDK.
Team
View All