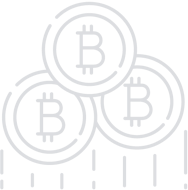 Devery - Track and Verify your Products.
A decentralized protocol for developers to integrate blockchain verification technology.
Basics
| | |
| --- | --- |
| Platform | Ethereum |
| Type | N/A |
| Accepting | ETH |
| Circulating Supply | 60% |
| KYC | N/A |
| Restricted Areas | N/A |
| Homepage | Website URL |
| White Paper | View/Download |
About
What We Provide
A digital passport for your products
Create an individual, immutable record of the data and identity of your products on the blockchain. These records can be used to accurately identify products around the world.
Track product authenticity individually
Each product can be recorded and tracked with a unique identifier. Consumers are able to read the history of each product they purchase.
Prove provenance and prevent counterfeiting
Legitimate products can be tagged with unique identifiers on the blockchain. This provides consumers with a unique digital seal, which represents that products purchases are genuinely manufactured by the owner and sold by a licensed retailer.
Improve customer interaction via secure verification
Customer and sale-engagement is increased through the ability to transparently view a product's legitimacy before purchase, increasing brand trust and reputation.
How does it work?
Protocol Layer
Developers integrate the protocol to enable products to be individually identified, tracked and verified. The Devery Protocol enables anyone to record and read product information on the Ethereum public ledger, effectively enabling a decentralized digital product passport.
Decentralised Applications
Developers can integrate the Devery protocol and utilize functions or build apps that enable brands and companies to ensure genuine products providing customized brand experience that drives customer loyalty and improved end-user interaction. The Devery protocol is the decentralised layer abstracting the complexity of building verification apps upon the blockchain.
Eve Ecosystem
Devery allows an ecosystem of third-party verifiers that are interlinked through the Devery Protocol. Developers can create specialized applications to store data for their specialised markets, providing a flexible solution custom-tailored to their requirements.
What is EVE Token?
EVE is the utility token underpinning the Devery protocol for product verification services. The token serves as fuel for verification within the microcosm of the Devery ecosystem. EVE is used to utilize the protocol functions, as well as services that are built on top of the protocol layer. EVE is an ERC20 token functioning within the Ethereum blockchain.
Team
Andrew Rasheed
Founder & Product Lead
Chironjit Das
Community and Finance
Jamal Ali
E-commerce Specialist
Bokky Poobah
Technical Advisor