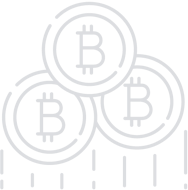 Dezos - Global Scalable Asset Protection
We present you the DEZOS Ecosystem. DEZOS fight against crime like theft, fraud & counterfeiting. We bridge the gap between the traditional prosecution and asset protection and are the new world and home of trust.
Basics
| | |
| --- | --- |
| Platform | Ethereum |
| Type | ERC20 |
| Accepting | ETH, BTC |
| Circulating Supply | 50% |
| KYC | N/A |
| Restricted Areas | N/A |
| Homepage | Website URL |
| White Paper | View/Download |
About
Decentralized Inventory
Store and protect your physical assets with the decentralized Inventory and benefit from the whole ecosystem.
Search Engine & Apps
Search products with a unique identifier in the DEZOS search engine. Our apps bring the mass adoption to the blockchain technology.
Fights Againts Crime
Products become transparent and ownership transfers understandable. Four conditions (owner, rented, lost & stolen) to protect products globally.
Declare & Transfer Property
So easy like a digital receipt, but protected through the blockchain and the DEZOS Ecosystem. A transparent supply chain will be created.
Reward & Charity (Lost & Found)
Have you ever lost a product and never received it again? A finder's reward with Cryptocurrency is the future. With a smart contract, the reward is guaranteed.
Simple Data Exchange
The DEZOS Ecosystem enable interactions with different actors like insurance, retail, e-commerce, auction platforms or law enforcement.
Team
View All