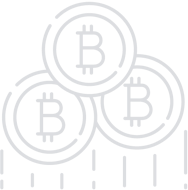 Dusk Network - Scalable Consensus and Low-latency Data Transmissions for Privacy-driven Cryptosystems
Dusk Network is a cryptographically transparent digital ledger. A high-throughput and scalable permissionless blockchain that provides confidential proofs of ownership, compliance and funds. It satisfies global privacy requirements yet enables audits by the public ánd the regulator.
Basics
| | |
| --- | --- |
| Platform | Native |
| Type | ERC20 |
| Accepting | BTC ; ETH, Others |
| Circulating Supply | N/A |
| KYC | N/A |
| Restricted Areas | N/A |
| Homepage | Website URL |
| White Paper | View/Download |
About
Privacy is a force of good. It is demanded by investors and regulators alike. Dusk features a privacy-oriented, programmable framework. This framework is used by issuers of digital securities to represent the conditions of their shareholders agreement, statutes, and applicable legislation. We call this novel framework 'XSC', short for 'Confidential Security Contract'. XSCs run on a distributed ledger called the Dusk Network, which is immutable and guarantees business continuity.
The Dusk Infrastructure
Digital securities require a frictionless and special-purpose distributed ledger. Dusk is designed to prevent unwanted forks, uncertain transaction finality and power centralization.
Privacy Compliance
Dusk Network grants actors the means to satisfy global privacy requirements such as GDPR and trade secrecy requirements, whilst preventing market manipulation.
Regulatory Compliance
Ongoing compliance with KYC, AML, and CTF directives is imperative. Comprehensive governance frameworks are an integral part of the protocol.
Disintermediation
Dusk Network offers equal access. Anyone can issue, register, and trade digital securities. Providing an alternative to expensive central intermediaries.
Team
View All