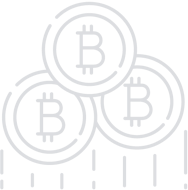 Echoin - Public Chain Ecology
The goals of the Echoin public chain are to reduce energy transaction costs, improve energy supply and demand structures, and improve energy data utilization.
Basics
| | |
| --- | --- |
| Platform | N/A |
| Type | N/A |
| Accepting | Others |
| Circulating Supply | N/A |
| KYC | N/A |
| Restricted Areas | N/A |
| Homepage | Website URL |
| White Paper | View/Download |
About
Echoin public chain has proposed a series of blockchain-based solutions aimed at creating an industrial chain optimized for the energy industry. These technical solutions include: 1) Using a DPoS consensus governance mechanism; 2) Using trusted oracles to aggregate energy data, including energy IoT data; 3) Using Plasma sidechain technology to support high frequency trading in the microgrid market and ensure the privacy; 4) Optimizing the virtual machine to encrypt and decrypt identities and private data on the blockchain at low costs; 5) Issuing a stable currency for the settlement of the energy industry chain via trusted oracle machines and decentralized exchange technologies; 6) Developing efficient algorithms for virtual machines to support energy data analysis and data exchange within the energy market; 7) Developing cross-chain technologies to support automated trading between Echoin assets and other public-chain assets, thereby improving Echoin's integration with the peripheral energy industry.
Team
Gavin Zheng
CEO & Chief Scientist
Wang Xiao
Chief Technology Officer
Jiangshengqiu
Core Developer