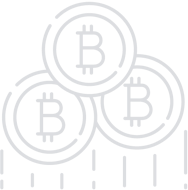 Encrypgen - Next generation software for genomic data
Genomic data is extremely sensitive. Most people are not aware that your DNA contains information about your life expectancy, your proclivity to depression or schizophrenia, your complete ethnic ancestry, your expected intelligence, maybe even your political inclinations. Within a decade or two your genome will likely reveal even more.
Basics
| | |
| --- | --- |
| Platform | N/A |
| Type | N/A |
| Accepting | Others |
| Circulating Supply | N/A |
| KYC | N/A |
| Restricted Areas | N/A |
| Homepage | Website URL |
| White Paper | View/Download |
About
Distributed, Secure, Immutable, Permanent
Blockchains store data; ours store genomic data. They are inherently distributed, peer-to-peer, immutable, and virtually unhackable. On top of this, the Gene-Chain uses additional security measures to ensure complete data privacy. We've seen labs that keep hard drives in locked file cabinets — and we think that's unacceptable.
A Shared, Searchable, Cross-Platform Repository
The Gene-Chain is a repository of genomic data, uploaded by researchers and individuals, which accomodates browsing and metadata search. The Gene-Chain is a cross-platform-compatible way for scientists to securely share data.
Discover, Store, and Request Access to Data
Research centers, universities, and corporations purchase licenses to store their data on the Gene-Chain. These groups can initiate requests for other stored data, which are automatically initiated in compliance with privacy and consent laws, significantly expediting collaboration and easing ethics procedures.
Grant Access, Track Use, Store Securely
The Gene-Chain empowers donors by allowing individuals to see a complete permanent record of their data's "withdrawals". Individuals who upload their genetic information to the Gene-Chain can grant secure access to physicians or research studies using unique time-expirable keys.
Team
View All