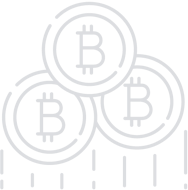 EOS - The Most Powerful Infrastructure for Decentralized Applications
EOS.IO is software that introduces a blockchain architecture designed to enable vertical and horizontal scaling of decentralized applications (the "EOS.IO Software"). This is achieved through an operating system-like construct upon which applications can be built. The software provides accounts, authentication, databases, asynchronous communication and the scheduling of applications across multiple CPU cores and/or clusters. The resulting technology is a blockchain architecture that has the potential to scale to millions of transactions per second, eliminates user fees and allows for quick and easy deployment of decentralized applications.
Basics
| | |
| --- | --- |
| Platform | Ethereum |
| Type | ERC20 |
| Accepting | ETH |
| Circulating Supply | N/A |
| KYC | N/A |
| Restricted Areas | N/A |
| Homepage | Website URL |
| White Paper | View/Download |
About
The Most Powerful Infrastructure for Decentralized Applications
Scalable
Support thousands of Commercial Scale DApps
Parallel Execution
Asynchronous Communication
Separates Authentication from Execution
Flexible
Freeze and Fix Broken Applications
Generalized Role-based Permissions
Web Assembly
Usable
Web Toolkit for Interface Development Self Describing Interfaces
Self Describing Database Schemes
Declarative Permission Scheme
Equal Opportunity
To ensure inclusivity, EOS Tokens have no pre-determined price; rather price is set by market demand. This mimics mining without giving potential unfair advantages to large purchasers.
Broad Distribution
The EOS Token distribution takes place over 341 days which is expected to provide ample time for the community to familiarize themselves with the project, as well as participate in the distribution.
Transparency
An Ethereum smart contract proves receipt of incoming funds for EOS Tokens.
Team