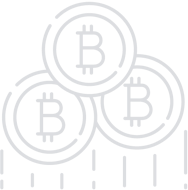 Eqwity - New ICO Standard
Eqwity is an ecosystem that encourages blockchain industry self-regulation by introducing the new ICO standard, decentralizing company governance and opening doors to tokenized shares trading. Powered by EOSIO. The first step will be to introduce the ICO.E a new ICO standard, meaning Initial Coin Offering + Equity Airdropping. An Equity Airdropping is a free distribution of company shares initiated by project founders for returning the trust to first-backers. The principle is simple, for each utility token purchased each investor receives a company share as a FREE « THANK YOU » GIFT. Having these company shares will give voting right in a decentralized company governance, as well as dividends. In short, our main goal is to empower blockchain industry self-regulation thanks to a decentralized ecosystem bridging onchain and offchain worlds.
Basics
| | |
| --- | --- |
| Platform | EOS |
| Type | EOS |
| Accepting | ETH, BTC, LTC, ETC, BCH |
| Circulating Supply | 50% |
| KYC | N/A |
| Restricted Areas | N/A |
| Homepage | Website URL |
| White Paper | View/Download |
Bonus
Private Sale - 50%
Pre-Sale - 30%
Public Sale (1st week) - 20%
Public Sale (2nd week) - 10%
Public Sale (3rd week) - 5%
Public Sale (Last week) - 0%
About
At Eqwity, we aim to offer an ecosystem for encouraging industry smart regulation by putting the emphasis on fundraising/ICO market issues, decentralized company governance and company shares & trading.
As blockchain enthusiasts, we believe on decentralization by self-regulation.
That's why we push the community to join our initiative for building a responsible market, safer for investors and project founders, without affecting its growth.
The EQY ecosystem includes new concepts linked to solutions that will be deployed at different project phases. The first phase will introduce the new ICO standard that will fix the major dysfunctions of the current version. The second phase will introduce the first platform for decentralizing blockchain company governance by giving back their voice to investors. In the same phase, the first decentralized exchange dedicated to company shares tokenization and trading will be launched. Finally, the last phase will give birth to the first incubator aiming to help blockchain startups reaching a viable project and preparing their fundraising stage.
Let's discover them!
Team
View All