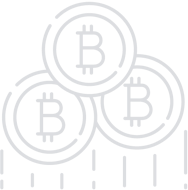 ETH Lottery - Decentralized lottery built on the Blockchain
ETH Lottery is the first fully decentralized and transparent lottery managed by an Ethereum smart contract. In order to fulfill our mission in the best possible way, we are making the whole lottery fully transparent, eliminating any third-party involvement in the lottery process and management of funds. Therefore, all tickets told and results are available to the public and recorded on the Ethereum blockchain without 3rd party involvement. The offline and online gambling market continues to grow every year. In 2016, the offline gambling market accounted for 359.3 billion USD, while the online market was estimated at 44 billion USD. It is noted that online gambling is experiencing faster growth (10% higher than offline), and is expected to reach 60 Billion USD annually by 2020.
Basics
| | |
| --- | --- |
| Platform | Ethereum |
| Type | ERC20 |
| Accepting | ETH |
| Circulating Supply | N/A |
| KYC | N/A |
| Restricted Areas | N/A |
| Homepage | Website URL |
| White Paper | View/Download |
Bonus
Pre-ICO - +50%
First 1500 ETH - +25%
1501 - 2500 ETH - 15%
2501 - 3000 ETH - 10%
3001 - 4000 ETH - 5%
4001 - 5000 ETH - +2%
-
-
-
-
About
Transparent Decentralized Lottery
It is our goal to build one of the first truly decentralized lottery based completely on the Ethereum Blockchain. Once released, no central authority, including our team can change this.
Free of government interference
Governments and the state are the biggest benefactors of lotteries worldwide. That changes now. At ETH Lottery, a truly decentralized lottery, we're building an online lottery free of government regulations and interference.
Smart Contract based lottery, winners, and payments
ETH Lottery is developing the next level lottery leveraging from the Smart Contracts. All lotteries, winners, and payments to those winners are fully autonomous. Automation is built into the core of ETH Lottery.
Zero Control by any centralized authority
Once ETH Lottery deploys the contracts for lotteries, there is no way for any central authority, including the lead developers to change the course of that lottery. Zero Control, 100% of the time.
Totally anonymous
Lottery players and winners have always wanted to stay anonymous. Now they can with ETH Lottery. ETH Lottery only accepts and pays in crypto currencies, enabling the players and winners to stay totally anonymous.
Team