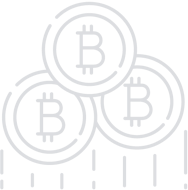 EVAIO - A Decentralized Electric Vehicle Application Platform
Electric Vehicles generate smart data for manufacturers. EVAIO leverages blockchain technology to bring data ownership back to vehicle owners. Our platform can monetize your vehicle data!
Basics
| | |
| --- | --- |
| Platform | Ethereum |
| Type | ERC-20 |
| Accepting | Others |
| Circulating Supply | 35% |
| KYC | N/A |
| Restricted Areas | N/A |
| Homepage | Website URL |
| White Paper | View/Download |
About
Many Electric car manufacturers are still coping with various problems, some of those problems have been solved, while other problems maintain. For example, many EV buyers will install a charger in their parking spaces, ensuring that they can charge their vehicle once arriving at home or work. However, even though plenty of chargers are installed by other EV drivers, they are unable to use another people's home charger. A trusted payment solution which requires no human supervision, between the charger and the car would allow for an opportunity in which both parties benefit.
The connection between the charger and the vehicle has already established a Peer-2-Peer network. By transforming this P2P network to be utilized through the Blockchain technology, this network could be made more efficiently and could process the distribution of the profit made by contributing to the EVAIO system in a more efficient yet less time-consuming manner.
EVAIO uses blockchain technology to create a trusted and secured payment system for vehicles, which can solve the payment issue mentioned above. It also allows unmanned vehicles to be able to trade with the chargers independent of human activities surrounding the transaction. In exchange for contributing data, the vehicle's account will receive tokens in reward. EVAIO allows vehicles to become self-paid entities with wallets as indicated in the above chart, which will stimulate consumption around activities that are related to driving. At the same time, EVAIO is a public chain that supports the development of decentralized applications for electric vehicles, including developments in the entertainment systems, communication possibilities, and shared mobility, all of which contributes to a more pleasant riding experience.
Team