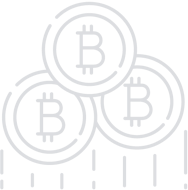 EXIMCHAIN - Powering the Global Supply Chain
Eximchain enables businesses to connect, transact, and share information more efficiently and securely through our blockchain utility infrastructure.
Basics
| | |
| --- | --- |
| Platform | Ethereum |
| Type | ERC20 |
| Accepting | ETH |
| Circulating Supply | 40% |
| KYC | N/A |
| Restricted Areas | N/A |
| Homepage | Website URL |
| White Paper | View/Download |
About
Eximchain project was kicked off in 2015 at MIT (Massachusetts Institute of Technology) by a team with decades of academic and industry experience in computer science, banking and global supply chain across the world. Our vision is to use blockchain technology to bring the global supply chain into the digital era and lower financing barriers for SMEs.
The project has received valuable mentorship and guidance from the MIT Media Lab Digital Currency Initiative, MIT Center for Transportation and Logistics, and Plug And Play Fintech Accelerator. The project was chosen as the Grand Champion of the 2016 Boston Seagull Entrepreneurship Contest, the Engine of Innovation Prize of the 2016 Rice Business Plan Competition, and a Finalist of the 2017 MIT $100K Business Plan Competition Accelerate.
Eximchain offers a platform to implement smart contract based SCF solutions on a permissioned fork of Ethereum supporting data privacy. Our ecosystem will enable SMEs to gain access to affordable capital sources by giving financiers visibility into the supply chain cash flow. The first game theory-based application we plan to build, Multi-Party Dynamic Contracting, (details to be described under Appendix- Use Case Example) will be designed in such a way that no partner can improve his profit by deciding to deviate from the optimal set of decisions.
That is, there is no incentive for the buyer, the supplier, nor the financier to deviate from the set of actions that will achieve the globally optimal solution. The implementation is executed by the consensus of the network in a standard, automated, private, and auditable fashion. From the user's perspective, after making the initial input and setting up the negotiation rule, they can receive the negotiation result from a "black box" where the system automatically executes an optimization engine through multi-stage coordination until Nash Equilibrium is reached and each participant's incentive is aligned.
Team
View All