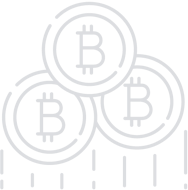 Expercoin - Protocol for AI-Powered Learning Economies and Marketplaces
Expercoin intends to build one of the world's largest decentralized networks of marketplaces called Republics, with a charter to advance learning and create jobs for the digital economy. By leveraging Experfy's infrastructure trusted by Fortune 500s and powered by AI and Blockchain, anyone can create a specialized community with marketplaces for training, assessments, mentorship, and jobs.
Basics
| | |
| --- | --- |
| Platform | Ethereum |
| Type | ERC20 |
| Accepting | ETH |
| Circulating Supply | 45% |
| KYC | N/A |
| Restricted Areas | N/A |
| Homepage | Website URL |
| White Paper | View/Download |
Bonus
About
Harvard-incubated Experfy runs an AI-focused community of 30,000 data scientists to help Fortune 500s mentor and upskill their employees and also hire expert freelancers on-demand. Witnessing a growth in demand for its platform, Experfy seeks to exponentially expand the impact of its business vision. However, rather than add new specializations to its existing platform, Experfy plans on decentralizing its technology by and through Expercoin, Inc with the goal of allowing anyone to launch a new community with its own marketplace instantly.
Expercoin consists of a protocol layer and front-end applications for users to build highly flexible autonomous organizations known as Republics. These new decentralized marketplaces empower communities and institutions with an out of the box solution that doesn't require software development skills. A non-technical person or any organization can now launch a highly customized Republic and start generating revenue.
Anyone can launch a Republic. For instance, there can be a "Republic of Smart Manufacturing," "Republic of Nanotechnology," "Republic of Blockchain in Finance," "Republic of Architectural Design," "Republic of French Learning," etc. Blockchain provides the backbone for the governance of Republics, while they are operationalized using smart contracts, open protocols, APIs, front-end libraries, learning content, and subject matter experts.
Learning Marketplace
Once a Republic is launched, it will be able to include training as an offering. Experfy's technology will enable Republic-specific marketplace to list courses and an AI-powered learning management system to deliver course content. There will be an interface for instructors to create courses and quizzes. Instructors will also be able to monitor course analytics and see the revenue generated by their course. The system will issue both certifications and micro-credentials such as badges after a learning experience has been completed. The Republics will employ Blockcerts technology, a digital certification framework developed by MIT Media Labs. The certificates will be registered on the Ethereum blockchain and cryptographically signed.
Jobs MarketPlace
The current Experfy Jobs Marketplace is designed as a platform that brings together enterprises with specific consulting needs and thousands of experts to provide services. The Jobs Marketplace serves companies ranging from the size of Fortune 500s to small startups. Our technology has received Gartner "Cool Vendor" recognition in 2017. All payments will be made in Expercoin and smart contracts on the Ethereum blockchain will govern all transactions. From the definition of milestones to the hiring of experts on a time-and-materials basis, transactions are recorded on a distributed ledger, allowing the community to verify transactions should a dispute arise.
Assessments Platform
A key prerequisite to skills development is the identification of gaps. Experfy has been working on developing a comprehensive assessment system to benchmark a candidate's skill level. Based on the data available for each candidate, Experfy's machine learning algorithms will be able to build dynamic learning paths to recommend a training curriculum that is highly personalized and tailored to match each individual's learning goals.
Peer-to-Peer Financing
There is a major movement toward peer-to-peer lending and this is great news for struggling students and professionals who want to acquire new skills but lack the financial resources to pay for upskilling. With the availability of loans from other members of the community or even course producers, learning need not be deferred because of lack of funding. Out of the box, each Republic will have the ability to provide a financial aid mechanism, once this functionality is implemented. This facility will differentiate the ecosystem and drive revenue with the use of Expercoin.
Corporate Academy
The Corporate Academy feature is to help enterprises onboard and upskill a large number of their employees. It provides user management and control over the types of training content available within a company. Companies demand analytics that helps them see the ROI on their training dollars. Republics with corporate and institutional clients will have access to a Corporate Academy right out of the box. Experfy has developed a number of dashboards after carefully listening to customer feedback and continues to improve these offerings for Fortune 500 clients.
Mentorship Platform
The Mentorship Platform is designed with a flexible taxonomy across four dimensions: Industry; Business Function; Technical Function; and Technology and Tools. Each Expercoin Republic will be able to customize this taxonomy and also curate its own expert mentors who will provide mentorship, interviewing workshops, resume review and office hours to students being trained. The mentors will receive payment in Expercoin in exchange for their services. Each mentor's work history, if any, will be displayed to understand the depth of their professional experience. The profiles can pull information such as professional experience and education to the extent allowed by LinkedIn's API or be entered manually.
Team
View All