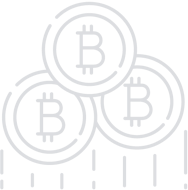 FLUX Token Sale - Decentralized Global Gaming Ecosystem
FLUX — unique global gaming platform that unites all parts of gaming industry ecosystem where players, developers, traders, and the gaming community can transform their time and needs into money using special gaming FLUX COIN. Utility token is needed to purchase gaming items, receive rewards, and participte in competitions and tournaments.
Basics
| | |
| --- | --- |
| Platform | Ethereum |
| Type | ERC20 |
| Accepting | ETH, BTC, DASH, LTC |
| Circulating Supply | 40% |
| KYC | N/A |
| Restricted Areas | N/A |
| Homepage | Website URL |
| White Paper | View/Download |
Bonus
1d - 15%
2-3d - 10%
4-5d - 5%
About
Advantages for the player:
An ability to earn real money, using gaming skills;
mobile game support;
wide range of games;
user-friendly interface;
achievements and daily tasks, an additional income;
regular and custom tournaments;
ability to develop your account;
great community;
knowledge that every transaction is safe due to the decentralized system;
data privacy for all users;
free plays after viewing an advertising video.
FLUX will be available for Windows, MacOS, Linux, Windows Phone, iOS, Android platforms. Top online games are supported for PC and Mobile, as well as uploaded into FLUX Market games. FLUX already connected PC game CS:GO and Bang game for mobile devices.
Advantages for developers:
Easy registration process for opening accounts;
quick verification of games;
revenue from each game session;
0% commission for each game transaction for competitive games;
2% commission for each game transaction for non-competitive games;
continuous support from the FLUX team;
rapid audience growth due to tournaments organized by the FLUX team.
Advantages for traders:
possibility to buy skins using tokens;
possibility to trade skins using tokens;
possibility to create skin in Steam workshop and by using a FLUX audience vote for accepting a certain skin. In case of acceptance, 20% of sales spit between voters, 60% go to skin author, 20% go to FLUX.
Advantages for streamers:
3.000 viewers on stream playing FLUX = 10FC bounty reward for a streamer;
donations in FLUX COINS are available;
Twitch nickname contains FLUX name lowers player's rake fee for 1% and unlocks participation in weekly "FLUX angels" tournament with guaranteed prize pool.
Product architecture
The FLUX service will be developed on a microservice cloud-native platform using a nonrelational database. Thus, from a technical point of view, the service is as autonomous as possible and infinitely scalable.
The main part of service – core – consists of microservices (web, desktop and mobile API are main in this list). We have specially designed each of these parts as a microservices as a service will be growing fast in different directions, and we need to make the work with this services to be organized comfortable and make them as autonomous as they could be.
There in the core is also a unique game service "Bus" which allows to connect games using their external APIs. In this way we guarantee unlimited scalability of platform as we can connect gaming platforms and games using any of our services. As soon as all exchange processes are processed outside the system we will cooperate with exchangers using their external tools. There is also an event calculator in the core, as well as report system service and game store service, which is able to cooperate with other services. Nonrelational database is not a part of FLUX core but it is in cloud and as well also important as it provides unique keys for every user. In this way every game vendor connected to the system becomes a part of FLUX ecosystem and allows us to decentralize platform by transmitting data in the blockchain.
A prototype of the product includes: - desktop application for Windows, MacOS and Linux; - mobile application for Android, iOS and Windows Phone; - games market; - web version.
Milestone(2018)
We have released our Beta Desktop version
We have test drived the traction and started attracting users
We have connected fiat and crypto processing systems for our users
We have gained total of more than a million people impressions for our brand awareness
We have started mobile app development
We have concepted our first own games
We have invested in a new game that will appear on FLUX and soon we will share the information with you
We have attracted strong crypto partners and expanded our gaming industry networking
We have visited 12 conferences
We have attracted first 3000 users in Beta version
We have registered more than 5000 testers in our early MVP
We have made our group the biggest crypto gaming group with 50000+ users on it's peak
We have tracked down an average of 1.3$ CAC in our desktop version
Roadmap
Q1 — Q2:
Social Rewards functions, that will allow users to receive rewards for spreading FLUX news around the web fully automated;
Store inside of our client, that will contain certificates, different in-game currencies, discounts, games, etc.;
Daily challenges system;
Integration of FPP (FLUX Prize Points) that will be received by a user after completing daily challenges. They will be used for obtaining different items in Store;
Weekly Ladder with Items prizes for each game;
Short games that will not require professional eSports skills will be added, news upcoming within 2 weeks.
Q3 — Q4:
Crowdfunding platform will be moved into development stage;
FLUX will proceed with game investments to support young developers and develop own games, information regarding already funded games will appear soon;
Streaming module integration.
Team
View All