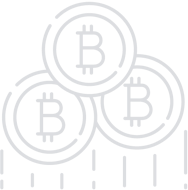 FreelancerCoin - A BLOCKCHAIN FREELANCING PLATFORM
FreelancerCoin is the definitive online freelancing platform that relies on Blockchain technology and a deep-learning AI system to provide clients and freelancers with the freedom and flexibility needed to work effectively. By solving real issues that freelancers and clients commonly face we will give them the opportunity to escape the '9-5' and create a fulfilling work life without any unnecessary restrictions.
Basics
| | |
| --- | --- |
| Platform | Ethereum |
| Type | ERC20 |
| Accepting | Others |
| Circulating Supply | 80% |
| KYC | N/A |
| Restricted Areas | N/A |
| Homepage | Website URL |
| White Paper | View/Download |
About
CoinFreelancerCoin is an online freelancing platform that is built entirely on Ethereum and provides an innovative approach for freelancers and clients to safely and securely work together. Naturally, it allows for standard features that have been used in existing platforms, such as the posting of potential jobs by clients for freelancers to apply to, and the ability to set up smart contracts by which payments are made through our Initial Coin Offering (ICO) token. However, through the use of Blockchain and artificial intelligence (AI) technology, FreelanceCoin aims to achieve several objectives.
In addition to the creation of an extremely qualified pool of talented freelancers who are able to deliver exceptional results to their clients, we wish to transform the online freelancing industry as a whole. FreelancerCoin aims to improve the security and trust of the client - freelancer relationship through various mechanisms that will provide both parties with a fair and equal say in the end outcome of their contract.
We also offer clients the opportunity to allow our trusted staff members to manage their projects for them, making the outsourcing process far easier and less time - consuming. For freelancers who wish to seek out prospective clients, our deep - learning AI system will recommend a 'price' to charge for the project. While this option is not mandatory, it allows beginners to rapidly ascend towards charging fees which will allow them to get consistent and profitable work.
By accomplishing these objectives, we hope to simultaneously eradicate the existing issues that are common in the freelancing economy, while providing freelancers and clients with a much - needed solution to make the entire process far simpler and more reliable. In doing so, FreelancerCoin will become the definitive international freelance marketplace for freelancers, clients and stakeholders who wish to escape the power and restrictions held by well - known platforms.
In this white paper, we will examine the most pressing issues within the freelancing industry and discuss how FreelancerCoin effectively solves each and every one of those issues. Through highlighting our competitive advantages and our proposed roadmap, we hope that readers will have a better understanding of our goals. We will also provide extensive details regarding our ICO, raising money within various rounds, and the technologies upon which FreelancerCoin is built. Finally, we will share the future plans that will be in development for FreelancerCoin if we can successfully raise funds.
Team
View All