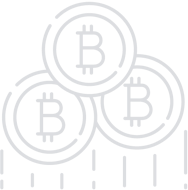 GLEDOS - Global Education Solution
GLEDOS (Global Education Solution) is a blockchain-based answer to rising demand for a tailor-made and relevant on-demand education for the modern age. The platform provides a single-place-to-learn solution with education pathways, recommended by leading AI algorithms.
Basics
| | |
| --- | --- |
| Platform | Ethereum |
| Type | ERC20 |
| Accepting | ETH |
| Circulating Supply | 60% |
| KYC | N/A |
| Restricted Areas | N/A |
| Homepage | Website URL |
| White Paper | View/Download |
Bonus
About
The GLEDOS platform seeks to revolutionize learning by bringing tailored education to those who need it. Whether you're a first-time student or a lifelong learner, GLEDOS will connect a wide range of content providers with your non-formal and formal learning needs.
GLEDOS will transform the way we learn by eliminating the current education system's inefficiencies. The platform will enable the creation of education programs that meet the needs of employers, increase the employment rate, and improve the standard of living for everyone.
The platform will proactively gather key trends from each industry and job openings and feed that data to their AI engine. As the engine collects data from job posts, it will learn about the current requirements of the job market. After analyzing the data, GLEDOS will be able to help students navigate a maze of learning pathways across content providers to reach their career goals and land their dream job. At the same time, businesses will find it easier to acquire talent that fits their needs.
Constant student feedback on the taken classes will fine-tune the quality and relevance of the content. This global system will tap the opportunity to study anywhere without traveling and significantly decreasing the overall cost of learning. Scholarships, mentorships, and partnerships on the GLEDOS platform will provide invaluable experiences to students to increase their knowledge and relevance.
Team
View All