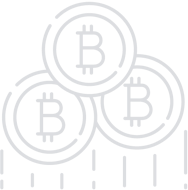 HeliosCoin - Autonomous Mining Clusters
We combined solar panels, electricity storage system, immersion cooling, self-mining, and added to this cocktail a self-learning control system that independently changes crypto-currencies for mining based on the situation on the market. The ideal system. As we wanted. And you'll like it too.
Basics
| | |
| --- | --- |
| Platform | Ethereum |
| Type | ERC20 |
| Accepting | BTC, LTC, ETH |
| Circulating Supply | 85% |
| KYC | N/A |
| Restricted Areas | N/A |
| Homepage | Website URL |
| White Paper | View/Download |
Bonus
April 18th 2018 to April 30th 2018 - the bonus 20%
May 1st 2018 to June 1st - 1st the bonus will be 20%
July 1st 2018 to July 8th 2018 - the bonus 20%
July 9th 2018 to July 16th 2018 - the bonus 15%
July 17th 2018 to October 1st 2018 - the bonus 10%
About
The crypto-mining business model is largely dependent on energy sources. The price and availability of electricity are two of the most critical factors for mining companies. That is why we have focused on the autonomy of our system.
At the macroeconomic level, the hunt for cheap energy has led to the concentration of mining operations in countries with low socioeconomic and environmental standards, and hence cheap electricity from fossil fuels. Given the negative consequences of the development of this cheap "dirty" energy, we can say that the mining of cryptocurrencies significantly contributes to climate change. At the same time, the concentration of mining operations in several countries undermines the system of distributed registries and increases the risk of manipulation.
At the level of microeconomics, miners have become vulnerable to fluctuations in energy prices and changes in legislation. The competitive advantages of many companies in this sector depend on the willingness of a small group of regimes to allow operations with cryptocurrencies, to maintain low electricity prices and favorable legislation. It is evident that the business model of the industry is in the early stages of development.
New generation mining operations should be eco-friendly, independent of local price and regulatory changes, more profitable, and decentralized. Hence, Helios Mining Ltd. strives to combine environmentally safe energy sources with economic feasibility on a global scale.
Team
View All