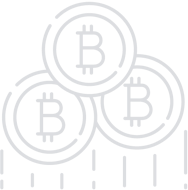 Hero - The Future of Banking in Southeast Asia
The Hero Capital Market Platform will be a blockchain that utilizes smart contract technology which will enable a network of financial service marketplaces comprised of a series of interdependent and mutually reinforcing projects in the Southeast Asian market focused primarily on promoting financial inclusion, transparency, efficiency and the provision capital for individuals and businesses in markets that are currently excluded from transparent and efficient access to financial services.
Basics
| | |
| --- | --- |
| Platform | Ethereum |
| Type | N/A |
| Accepting | BTC, ETH, ETC, XRP, LTC, WAVES |
| Circulating Supply | N/A |
| KYC | N/A |
| Restricted Areas | N/A |
| Homepage | Website URL |
| White Paper | View/Download |
Bonus
First 3 hours - +30%
Presale Day 1 - 20%
Day 2 - 3 - 10%
Day 4 - 7 - 5%
Day 8 - 14 - 2.5%
About
Since 2015, we've begun disrupting the current financial system that excludes 2 billion people from the banking system by leveraging technology to create a more inclusive system that allows people access to credit.
Collateralized Loans
We believe secured loans provide the starting point for uncollateralized loans. In 2015 we launched the first fully licensed online pawnshop in Southeast Asia that has already served thousands of customer. PawnHero essentially turns mobile phones into pawnshops.
Our interest rates are half of the traditional pawnshops providing access to cheaper credit that improves livelihoods.
Blockchain-Based Loans Without Collateral - Individuals
Most emerging markets lack centralized credit scoring.
Blockchain enables every person to have a unique and verifiable reputation-based identity that allows them to participate equally in the economy. By combining non-traditional data sources from social media profiles, previous work experience and transaction history with advanced machine learning techniques we expand our offering to provide access to unsecured loans.
Blockchain-Based Loans for SMEs & Communities
The strength of every nation's economy is usually a direct reflection of the viability of the small and medium-sized enterprises (SMEs) sector. In most cases, especially developing countries, SMEs account for as much as 35-40% of the total GDP. The driver of the SME sector of the economy is its access to affordable funding schemes.
Initially we'll start lending to individuals, but we'd then like to expand that to community lending and eventually SMEs.
Team
View All
Farouk Meralli
CEO, mClinica Inc.
Ricky Fiel
Head of Human Resources, WeTrust.
John Bailon
CEO and Co-founder, Satoshi Citadel Industries
Miguel Cuneta
CCO and Co-founder, Satoshi Citadel Industries
Sam Kaddoura
Director of Trading, Satoshi Citadel Industries