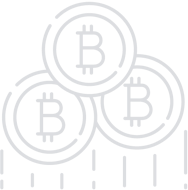 Hiveway - First Self-Governed Decentralized Social Platform
The Hiveway Social Network will be the first democratic social network, running fully autonomously. Its users will be able to post and interact with messages, photos and videos. The social platform will be ruled by its users, through an electoral system. Its goal is to offer the alternative everyone expects: a fair social platform. One that does not treat its users as merchandise, take away their rights or sell their attention to third parties for its own benefit.
Basics
| | |
| --- | --- |
| Platform | Ethereum |
| Type | ERC20 |
| Accepting | ETH, BTC |
| Circulating Supply | 85% |
| KYC | N/A |
| Restricted Areas | N/A |
| Homepage | Website URL |
| White Paper | View/Download |
Bonus
Pre-ICO - 30%
Weeks 1 and 2 - 20%
Week 3 - 10%
About
Hiveway is a decentralized open source social network. The servers will be held on Amazon Cloud, and user data will be stored randomly in three Nodes, to prevent data loss. The users will have full control over their data.
The interface will be a combination between Twitter and LinkedIn, where users can follow, send and read posts from all the Hiveway nodes.​
The users will receive the right to vote on the development of the platform, to run for a position in managing it, and to vote the candidates they believe more competent for each position.
Hiveway will feature an internal economy fueled by the WAY Token. All the users and miners of the platform will benefit directly from the content they create, excluding the involvement of any intermediary player. Hiveway will offer client targeting options and marketing tools to its users and to any party involved, in exchange for the WAY token. The gains will be distributed directly to the platform users, according to their followers on the platform, and the activity on other social platforms where they are active.
The Hiveway Platform will be funded by selling the WAY Token to the community. The WAY token is a standard ERC20 token that can be used by multiple wallets and trading platforms. The token will be used as the only currency for interacting with the Hiveway platform. This Token will be used as utility on the platform, help grow community through referral programs, activate post boosts, power marketing campaigns and be used as pay for all jobs necessary within the Governance Boards and for its development.
Team