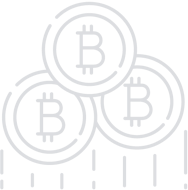 Homni - Secure Data – Secure Future
Homni is a new decentralized messenger using Blockchain Technology aimed at providing communication security with the ability to commercialize personal content while maintaining complete anonymity. To use Homni, one does not need to provide any personal information - neither a phone number, nor an email address. The messenger system allows one to remain completely anonymous, with no disclosure of information regarding the identity of the user or the recipient of messages; therefore, any disclosure of identities or content is impossible, meaning that users are safe from all backlash related to their conversations on Homni.
Basics
| | |
| --- | --- |
| Platform | Ethereum |
| Type | ERC20 |
| Accepting | ETH |
| Circulating Supply | 50% |
| KYC | N/A |
| Restricted Areas | N/A |
| Homepage | Website URL |
| White Paper | View/Download |
Bonus
Day 1 - 20%
Day 2-4 - 10%
Day 5-12 - 5%
About
The key initiatives of Homni Organization will be the assertion of the right to privacy in the network with the possibility of anonymity, the dissemination of ideas about the importance of economic and social changes that decentralized systems bring with them. The implementation of measures to protect the right to privacy in the network, the spread of the values of decentralized systems and the development of the cryptocurrency environment. Support and promotion of projects related to the application of the Homni cryptocurrency, for further integration into the Homni ecosystem.The community members will be able to use Homni cryptocurrency for carrying out commercial transactions and financial transactions, paying for digital content or services provided within the decentralized messenger ecosystem, meanwhile increasing the value and demand for a new digital currency. Creation of content and services, as well as the earning and waste of cryptocurrency will stimulate the further growth of the ecosystem. Unique functions have been integrated into the messenger to encourage the exchange of the Homni cryptocurrency between participants and its active use, increasing the degree of involvement into the ecosystem itself.
Team
View All