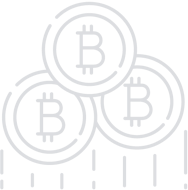 Hot Cross - A multi-chain tool suite created for both blockchain teams and their communities.
The goal of this abstract is to explore in a preliminary fashion the design, development, and user journey of Hot Cross, a multi-chain tool suite created for both blockchain teams and their communities. At its core, Hot Cross aims to be a toolbox for EVM networks and if the thesis that cross-chain tools work, we will then expand to non-EVM chains (e.g. Polkadot, Cosmos, Solana, etc.). Our development philosophy is agile and we avoid overpromising based on potentialities and focus on meeting blockchain needs as they evolve.
Basics
| | |
| --- | --- |
| Platform | N/A |
| Type | N/A |
| Accepting | CAKE-BNB LP, Others |
| Circulating Supply | 10% |
| KYC | N/A |
| Restricted Areas | N/A |
| Homepage | Website URL |
| White Paper | View/Download |
About
Hot Cross is a multi-chain tool suite that enables blockchain teams and their communities to thrive. To date, they have developed the following products:
Cross Bridge: An easy-to-use ETH to BSC bridge that has brought a number of fantastic teams into the Binance Smart Chain ecosystem.
Cross Pool: Launchpool on Binance Smart Chain, which is launching May 24th and has been audited by 6 of the best firms in the entire industry.
Cross Mint: A simple NFT minter that is focused on rapid NFT creation on Binance Smart Chain and Ethereum.
Cross Connect: A reusable UI component for connecting to ETH and EVM Network chains like BSC, Heco Chain, and Polygon.
Cross API: A soon-to-be open API that contains all information in the Hot Cross ecosystem including pools on Cross Pool, Cross Bridge TVL, the price of LP tokens on PancakeSwap, and much more.
In short, Hot Cross is a tooling company that is ETH and EVM Network focused, with a true passion for building retail-friendly products that blockchain teams need at their disposal.