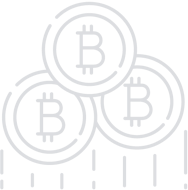 Infleum - Transparent Trading Structure
INFLEUM is executed by ELSOLCOM, a company that specializes in growing start-up's and SMEs. ELSOLCOM, through its internal support and collaborative efforts, has established diverse references and clientele that are undergoing a large scale of qualitative and quantitative prosperity. Henceforth, through the decentralized INFLEUM Platform, businesses will overcome regional/physical obstacles, and will be able to provide advertisement/marketing services specific to diverse clients needs. By inducing active competition of services among INFLEUM users, there will be a boom in services of high quality and quantity with minimized costs, and eventually, the project will be able to reach economy of scale. Therefore, the ecosystem will be bigger and its worth will multiply with user growth, simultaneously boosting the user profits.
Basics
| | |
| --- | --- |
| Platform | Ethereum |
| Type | ERC20 |
| Accepting | ETH, BTC, BCH, LTC, ETC |
| Circulating Supply | N/A |
| KYC | N/A |
| Restricted Areas | N/A |
| Homepage | Website URL |
| White Paper | View/Download |
About
INFLEUM is a blockchain platform created by ELSOLCOMPANY that aims to create a transparent trading structure in which an individual's small ideas or actions may translate into profit.
ELSOLCOM is a brand publishing company and has the experience and collected intelligence needed to provide solutions to various problems that small ideas encounter to become active businesses. In the past, initial capital was hard to earn without asking acquaintances or by selling prototypes even with an attractive business idea or item. However, it is now possible to introduce ideas online and get investors from multiple third parties through formats like crowdfunding.
Yet even after the initial funding, reaching the breakeven point (BEP) in Korea takes an average of two years for an independent company (not connected to corporations). In order to operate a brand, many processes such as planning, design, production, distribution and marketing require resources, therefore to earn more than the expenses, brands need to endure at least two years.
This is the reason why ELSOLCOM created an in-house brand publishing platform to help small brands realize their potential. The platform minimizes the material and opportunity cost for the aforementioned, long growth period, shortens series of processes to three months, and helps individuals, start-up's and SMEs grow smoothly and flexibly.
The platform combines the planning, design, distribution, and marketing into a single process to generate almost immediate profit. And thus, by using the platform, brands earn extra time and resources to focus entirely on their business development, ultimately reaching an efficiency rate where a new brand can be launched as a business within 100 days. INFLEUM is based on ELSOL's in-house platform. It will provide the solutions and infrastructure that help the growth of independent brands as DAPPs, and also feature new functions for connecting and rewarding users. INFLEUM Platform will be a total brand publishing platform based on the blockchain technology.
Team
View All