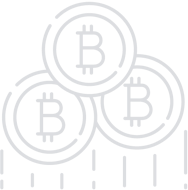 Internet Node Token - A Platform of Blockchain Basic Application for IoT Ecological Evolution
From the perspective of the evolution of the Internet of things structure, INT is the first bottom-up created Internet of Things system based on blockchain technology in the world. INT not only provides series of decentralized IoT applications and industrial ecology with a reliable data source, transmission and storage security, confidential and untrusted infrastructure, but also shapes a new business model focused on devices, which opens up a new market.
Basics
| | |
| --- | --- |
| Platform | N/A |
| Type | N/A |
| Accepting | Others |
| Circulating Supply | N/A |
| KYC | N/A |
| Restricted Areas | N/A |
| Homepage | Website URL |
| White Paper | View/Download |
About
Integrate The Latest Achievements from The Research of IoT Architecture
Architecture is a method to abstract and model the complex systems.
The achievements from the IoT architecture research is one of the signs that such technology is maturing. However, due to the heterogeneity of IoT networks, the diversity of network scale and applications, there is no definition of IoT architecture model and it is still in the research stage.
INT will abstract the corresponding architecture for different IoT application scenarios, screening the common features and then summarize them.
Adopt The Latest IoT Hierarchy Model
The OSI reference model adopted by computer networks is a two-dimensional structure in which "non-inter-layer communication" between layers is useful for simplifying model complexity.
However, the IoT involves complex communication technologies. The network level model in the field of communication is three-dimensional, which needs to deal with the problems of sensing and implementing nodes with limited energy and simplify the node structure as much as possible. Therefore, Interlayer communication needs to be considered.
Establish And Complete The Decentralized IoT Public Chain
INTChain is open to all users without requirements. The users can anonymously participate without network and blockchain access permission.
INT chain will ensure the irreversibility of the interactive data, verify the identification node, determine the economic rights and interests by taking advantage of modern cryptological technologies combined cryptographic hash function with elliptic curve public key cryptological technologies.
Combining both, the IoT Hierarchy Model not only needs to consider the cross-layer design in the field of communication, but also increase the common services of Internet.
Continuously Optimize The Consensus Mechanism
From PoW mechanism、PoS mechanism、 EOS team's DPoS mechanism to the recent high-profile PoS mechanism based on Algorand algorithm, INT chain constantly optimizes and quests for the most suitable consensus mechanism according to the evolution characteristics of the IoT distributed ledger.