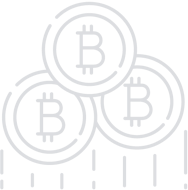 investFeed - First next-gen cryptocurrency social network
Our product integrates with your brokerage account to track every trade. We give you immediate access to the performance and portfolio of every investor who connected their brokerage account. Make truly informed investment decisions and trade with confidence.
Basics
| | |
| --- | --- |
| Platform | Ethereum |
| Type | N/A |
| Accepting | Others |
| Circulating Supply | N/A |
| KYC | N/A |
| Restricted Areas | N/A |
| Homepage | Website URL |
| White Paper | View/Download |
About
investFeed is the first incentivized next-generation social investment network for cryptocurrencies. Since the company's inception in 2014, investFeed attracted a community of 15,000+ users, with over 200,000 live feeds, sharing market trading insights. Across Q3 2017, investFeed is pivoting from US equities to cryptocurrencies due to both user demand and the extraordinary growth of blockchain based assets.
investFeed's new platform allows the cryptocurrency community to establish professional relationships, promote user content and share rewards-based trading ideas. investFeed is conducting a crowd sale from July 23, 2017 to raise capital for the development of the cryptocurrency-specific platform, and to issue FEED tokens to participants.
How investfeed works
investFeed is a peer-to-peer network comprised of "feeders," users who discuss, share, and reward FEED to each other, and "companies" who purchase FEED to boost their posts.
investFeed is built from the ground up and doesn't have to rely on brick and mortar locations like most social networks. investFeed is a platform, a token, and a suite of tools for investors, traders, developers, and cryptocurrency enthusiasts looking to build better tools and applications.
Our accomplishments
One of the few token sales backed by a current active product and community
Channel Partnerships
We've integrated with existing brokerage providers you already use (Robinhood, Fidelity, TD, etc.) Our reboot will involve integrating with the most reliable crypto exchanges and multi-asset wallet integrations.
Enterprise Ready
We built a major solution for public companies to advertise natively in our "featured feed" video module. First client signed in 2017, doubling our development team.
Transparecy
investFeed believes in full transparecy in our technical roadmap and smart contract source code. Check out our Github.
Rapidly Growing
We have over 15,000 users and over 200,000 live feeds on the investFeed social network, with steady growth each month in the last year.
Team
View All